Installation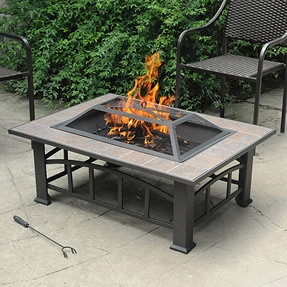 Attempts to install a gas line yourself can prove to be a dangerous and daunting task, as there is a very narrow line of errors that can be made and strict guidelines to follow. In installments like these, it is best to contact a professional, as installing gas lines is no typical DIY project. Among the dozens of services offered by All Star Plumbing & Restoration, setting up a gas line is a service our experts are trained for and experienced in. We can set up gas lines throughout your home, as well as outside your home to lead to a barbecue, an outdoor kitchen, or a fire pit.
With summer here, All Star Plumbing & Restoration gas line services are here to assure your family uses their outdoor space as efficiently as possible. This could include family barbecues, warm nights spent by making s'mores in a backyard fire pit, even hosting evening dinner parties with full use of your outdoor kitchen. We also install gas lines throughout your home, if you need one for your indoor fireplace, washer/dryer, or kitchen. We can install one with your water heater to ensure you and your family have hot water any time they need it. Natural gas lines have advantages over typical electric heating systems, as gas lines can offer immediate and proper control of temperature and can improve efficiency.
Repair
Keeping up the maintenance of an entire home at all times can prove to be difficult. Unfortunately, when it comes to gas lines, there is really no way of knowing when one will be in need of repair. Chances are, a gas line failure will be unexpected and sudden. If you contact us, All Star Restoration & Plumbing can provide you with the assistance needed to repair or extend a damaged or limited gas line. If you do have damages to you gas line, a gas leak is likely to occur.
Hopefully, it should not be too difficult to detect a gas leak in your household. If you have a leak, you should be able to smell it in parts of your house or yard, depending on where your gas line is. You may also hear a strange whistling sound or roar as the gas slowly escapes the confines of your pipes. You may also see a white mist emitting from the ground, or spot signs of dead or dying vegetation over where your gas lines are. If you notice any of these things, it is best to immediately move you and your family out of the home to a safe location, as a gas leak can be extremely dangerous. In the event of a gas leak, call All Star Plumbing & Restoration Services and we will repair your gas line in a safe and timely manner. Do not try doing anything yourself, as a repair with this amount of risk should be left to certified professionals.
If you would like a gas line set up or have any questions or concerns about your own gas line, contact All Star Plumbing & Restoration gas line services and we will be happy to help anyone living in the Boise/Meridian area. Remember, gas lines can be efficient and convenient, but leave the repairs and installations to the professionals at All Star Plumbing & Restoration to ensure proper setup and safety.