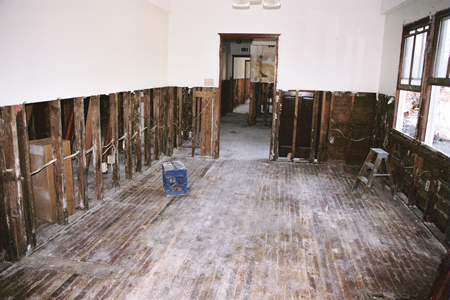 There are always precautions that can be taken to minimize the chance of water damage occurring in your home. As we have mentioned, however, there are no surefire ways to prevent water damage completely, as it can surprise you from hidden leaks or breakages in your piping or older appliances. Water damage can be costly, smelly, and stressful. Luckily, All Star Restoration & Plumbing services provide our residents with dry out services to make sure their home makes a full recover and any and all flooding is taken care of. We can take care of your water damage issues and area available 24/7 to ensure complete customer satisfaction.
Our goal is to get your home back in shape and restore it completely. Water Damage happens quickly and we understand how stressful the situation is. The process of drying out water damage is more than just opening a few doors and windows. It is important that the dry-out process be done by professionals to ensure that water damage is dried in completely detail and in an expedient manner to minimize your losses. If you suffer water damage, contact a professional immediately before the problem spreads, as high quality service in this situation is critical.
At All Star Plumbing & Restoration, our certified technicians are trained to be able to accurately determine how our drying equipment should be placed and how to track hidden moisture that is beyond just the stains in the floor. If done in time, our equipment can be used to eliminate damages and even molding from your home. Our professionals use special equipment to dehumidify the area, ensuring effective results.
When water damage occurs in your home, it is important to contact a professional immediately. When it comes to the Boise/Meridian area, contact All Star Plumbing & Restoration water damage services and we can make sure your losses are minimal. It is crucial to call as soon as possible before the water spread and mold begins to grow.