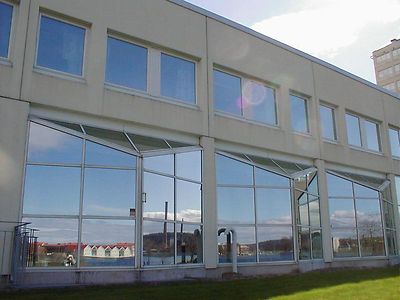 Businesses are booming throughout the Boise area as the community continues to grow and develop. Boise and surrounding towns like Meridian and Nampa are gradually blossoming, revolutionizing the Southern Idaho area and making a name for itself as an upcoming titan in the business industry.
Seizing the opportunity, you may have just opened or are looking to open a new business in the Boise area. Knowing the business side of things, we are well aware plumbing and restoration services are the stresses you don't want to have to worry about. Whether you need plumbing or restoration, these services are necessary before opening up your new commercial estate to the public. One broken pipe or a single sign of water damage could give off the wrong idea to potential customers interested in your new business.
This is where we come in! Here at All Star Plumbing & Restoration, we let you take care of your commercial plumbing services, while we handle the messy plumbing and clean up. We take customer service seriously and work hard to help take that load off of your shoulders. We offer multitudes of commercial plumbing services and invest ourselves in having a part in making your new business a success.
If the space you purchased is old and needs restoring, contact All Star Plumbing & Restoration commercial plumbing services and we can assist you in whatever tasks may be at hand. Our skilled workers have extensive experience in a wide variety of fields and are always eager to relieve you of the dirty work. Some of our restoration services include water damage, carpet removal, painting, demolition, trash removal and much more. We are more than your run of the mill plumbing company, we can do anything from cutting down trees to repairing a fence.
If you are building a new space for your business and are in need of any plumbing services, All Star Plumbing & Restoration is your best bet for high quality service and long-lasting fixtures. We can set up piping systems, water heaters, even natural gas lines for your outdoor restaurant. If you are opening a business in the Boise/Meridian area and in need of plumbing or restoration, contact All Star Plumbing & Restoration new commercial plumbing services and your needs will be solved in a detailed and efficient manner for a low price.