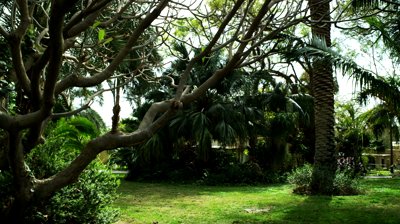 Living in the Northwest, especially the 'City Of Trees', there's a high chance that you have a tree or two hanging out in your yard. Some are pretty, some are scary, some are prickly, and some provide the perfect shady spot. Wondering if you can do anything with the big tree in your yard? This list is here to provide you with some ideas!
Build A Tree-house: Maybe you have kids, maybe your just an adult with an imagination, but either way, building a tree-house is an excellent method of using the environment around you! Of course, before building a tree-house, you should always make sure desired tree is alive and healthy. For this, your tree should be a hardwood tree and able to take the stress and weight necessary for a tree-house and its occupants.
Leave It Be: If the tree appears to be healthy, and maybe even provides you with a nice shady spot in the yard, you may want to just leave it be. A house with some trees in the yard can often give the house a more natural appearance. If the tree is close to your house or driveway, be sure to trim outlying limbs regularly to avoid any branches falling onto your house or car.
Cut Her Down!: Let's be honest, some trees just need to be cut down. Some trees may just be dead or dying, causing a safety hazard and could cause costly damage to your home. Some trees may just be an eyesore or covered in thorns. Cutting trees down can be a risky and dangerous process that leaves a mess. Luckily, All Star Plumbing and Restoration offers tree trimming, removal, and stump removal. We can remove stumps, cut down trees, and haul away any and all debris left over. If needed, contact us for any tree trimming, removal, or stump removal and we'll get rid of the unsightly mess in your yard, along with any and all trash!