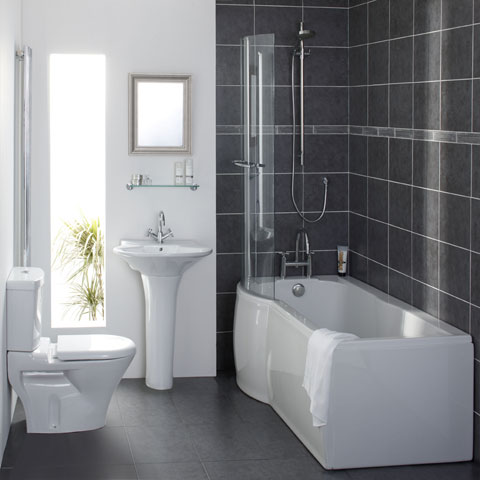 Of all the things to accumulate damages over time, people usually don't expect their showers to be the things needing fixing. However, in some cases, if a bathtub or a shower is not fixed in time, it could lead to much more costly damages to other parts of the home. A cracked shower or busted showerhead can lead to expensive water damage or leaking or cracked pipes. Shower repair and tub repair are one of the many services All Star Plumbing & Restoration offers to customers in need.
Cracks & Chips
Though they are usually harmless, certain cracks or chips could lead to damaging leaks in your home. If you do have a crack or chip in your shower, it is best to contact us and we will send an experienced worker over to inspect damages and/or fix them. If certain cracks or chips prove to not be all that damaging, it may still a good idea to have it fixed if the shower is in good condition otherwise. Cracks tend to expand and even a small chip in your shower can be dug out more and more overtime. As with all plumbing and restoration issues, it is better to be cautious and spend a little than wait and spend a lot.
To repair cracks and chips, a waterproof resin is used to fill the cracks or chips. The resin is then sanded and filled with a strong coating to prevent chips from occurring again or cracks from spreading. Our professionals then use a brush to even out the coating and blend it in with the rest of the shower.
Shower-head & Faucet
Few things test your patience more than a low-pressure shower-head or a bathtub faucet that takes forever to warm up. If you have a shower-head that seems to push out water below even the rate of gravity itself, there may be a few causes. One may be a simple fix, that being replacing your shower-head with a newer, stronger one. Another may be the pressure from your water heater to the pipes. This fix is more costly than a simple shower-head replacement but will be well worth it when you actually have decent water pressure.
As for the bathtub faucet, causes of lack of pressure is likely to be the same as the shower, while heating troubles are more than likely coming from your water heater. Once again, the experts at All Star Plumbing & Restoration is here to assist you. We offer repairs and installments for water heaters. We can easily repair your water heater or install an energy-saving new one that can save you money and guarantee a nice hot bath or shower.
If you find chips or cracks in your shower, or are interested in having warm showers with high pressure and live in the Boise/Meridian area, contact All Star Plumbing & Restoration shower repair and tub repair services. We are available 24/7 to accommodate our customers needs at all times.