Sometimes the kitchen or bathroom needs an update whether for style purposes or the fixtures are starting to show their age. When installing these new fixtures, the plumbing might need to be rearranged. That is something the team here at All Star Plumbing and Restoration can do.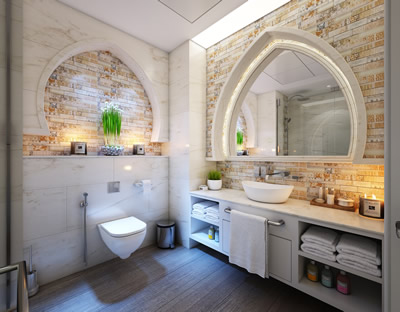 Bathroom
In general, bathrooms are lacking in floor space, making the placement and type of fixtures crucial. When looking at installing new bathroom fixtures, the size and style needs to be considered in reference to how much space is available. This is important whether the layout is going to stay the same or be completely changed during a bathroom remodel.
Toilets
When buying a new toilet, there are a lot of measurements to know for the pipes and even the bowl size. The waste pipe length can vary on different models, making it important to match the old and the new piping. Also, before changing toilet bowl styles to an elongated model, make sure it will fit well within the perimeters of the bathroom.
Sinks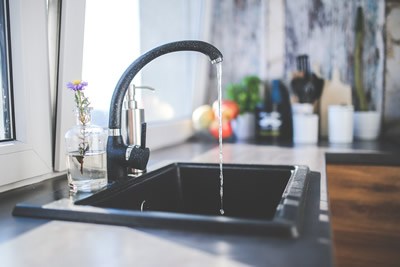 There are so many different styles of sinks and many have to be specially installed to fit with the plumbing or countertop. These different installation needs should be taken care of by a plumber so the chance of leaking and water damage is minimized.
Faucets
When faucets begin to leak, it can signal the start of their decline. If the faucet needs to be fixed frequently, it's time to replace it with a new model. Replacing faucets generally doesn't require moving or adjusting of the plumbing and can easily update the look of any sink.
Showers and Bathtubs
Showers and bathtubs come in many forms and sizes. Replacing an existing one requires knowing the right measurements. If a bathtub or shower is being turned into a shower-bath combo, there's a little more to the process. More plumbing and an extra faucet will need to be installed to make it work.
Showerhead
Different styles of showerheads have to be installed at different heights or positions. This requires a plumber to move the plumbing to accommodate certain styles.
Kitchen
When it comes to remodels, kitchens remodels are the most popular. Home owners can usually recoup most of the cost if they sell in the future, but they can take a lot of work. Whether simply replacing fixtures or altering the layout, the team at All Star Plumbing and Restoration can help find and install the best fixtures for the job.
Sinks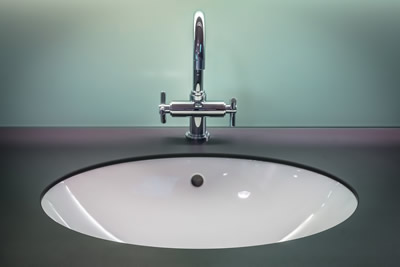 Kitchen sinks are heavily used and will likely need to be replaced during the time you own the house. Switching from a single basin sink to a double or vice versa can mean adjusting the countertop around it and adding or subtracting a drain.
Faucets
Some faucets have separate knobs while other have a single knob or lever that is attached to the faucet. This can make a different in how the water is connected and might require some extra plumbing work if the style being installed is different than the former faucet style.
Garbage Disposal
Garbage disposals are probably the most hardworking piece of equipment in the kitchen, which means they are very susceptible to wear and tear. While some issues can be fixed, often a replacement is necessary. Whether replacing a current garbage disposal, or installing one for the first time, it should be left to the plumbers. The water and sharp blades can spell disaster for untrained people.
New fixtures can make a huge difference in a kitchen or bathroom, and All Star Plumbing and Restoration wants to help with the installation. This will minimize the chance of injury and water damage.