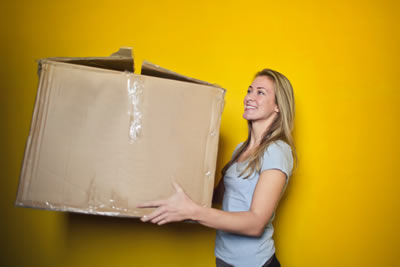 Moving homes or businesses can be an incredibly stressful experience! We at All Star Plumbing & Restoration are here to provide you with tips and assistance to help you endure the laborious process! We want you to have an easy transition into your new home where you can kick back and relax in no time! That's why you can contact All Star Plumbing & Restoration packing and removal services and we can help pack and transport your possessions to wherever they need to go! While some of these tips may seem obvious, the stress of moving can easily overwhelm people, making them forget even the most routine moving methods.
First and foremost, make sure you pack yourself and your family a separate bag of hygiene essentials, snacks, and spare clothes, so you don't end up having everything you may need buried in the back of some truck. It is equally important to pack the things you will need first in your home, like paper towels, toilet paper, and phone chargers last so you can easily grab it. It is also smart to pack these items in a clear tupperware to ensure easy finding!
For everything you pack, label not only what they are, but where they are going! When unpacking, it is much easier to unpack things in each room individually than have to have a family filled with each and every single possession. Also, be sure to pack glassware and other fragile items carefully, using blanket padding and placing the on top of things, rather than below.
There are also tips you should follow before you even begin packing up your old home! For instance, if you have a television, computer, or any electronic that you may not know how to set up properly after taking it down, be sure to take a picture. This way, you can document how the wires were set up and make it easier for you to put them back together again. If you are renting your previous home, you should take pictures everywhere you can after you move out as well. This way your landlord won't be able to hold you to any costs in damages that either weren't there in the first place or charge you for an unnecessary fix. If you are remodeling your new home, you can come to All Star Plumbing & Restoration for residential plumbing and remodeling!
It can be very difficult dealing with packing your clothing in a suitcase with all those hangers. An easy fix is leaving them on the hangers and tying a cinched bag from the bottom up to cover all your clothing from being damaged or stained during the move and keeps them together on their hangers! This method is quick and can easily save you time when unpacking and putting your new home together. Another thing you can do before packing is pile up all suitcases, linen baskets, buckets, and tupperware. This saves you the trouble of having to get boxes and space by just filling these things to the brim.
These are just a few tips that can help your moving process become a little bit easier. When it comes to the heavy stuff or the large, fragile items, you are going to need professionals to make sure the job is done right and nothing is damaged in your moving process. If you want to guarantee a safe, effective move, contact All Star Plumbing & Restoration packing and removal services and we will gladly assist you so you can relax in your new home in no time!