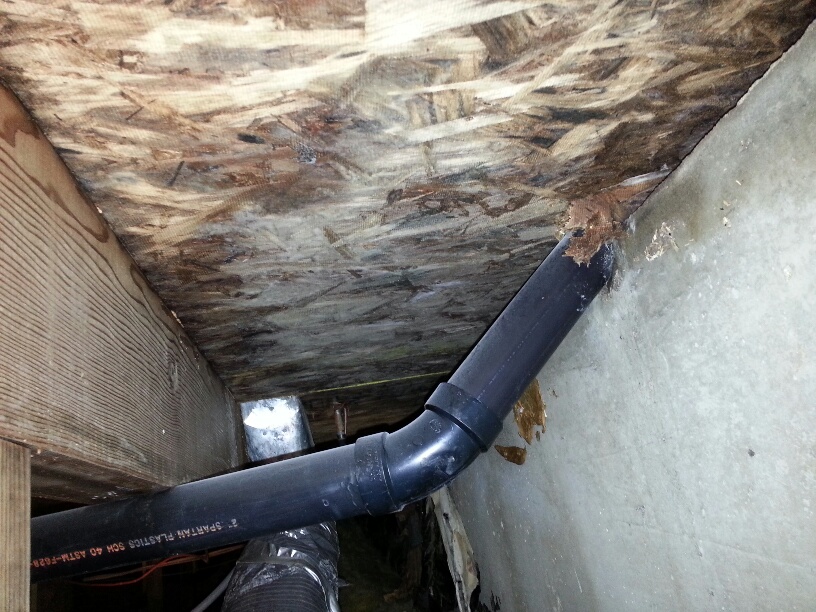 Ineffective or broken water piping systems can negatively affect your home in a number of ways. Poor piping can cost you and your family greatly in utility bills, cause water damage to your home, cause mold to your interior, and greatly lessen your home's property value. Because of this, it is important to know when to repipe your home before it's too late. All Star Plumbing & Restoration offers repiping services to that can save you up to thousands in the long-run and wants make sure you know when you should repipe your home.
Older piping systems are the most common cause of breakages and excessive damages to your home. If your home was built in or before the 1990's, you may most likely need to replace the piping in your whole home. The reason for this is usually due to the material used for your piping at the time. The most common type of old-style piping is galvanized piping. Galvanized piping was used because it was thought that galvanized pipes resisted rust well. Unfortunately, it appears that galvanized pipes rust very easily. Not only do rusted pipes break easily, but drinking water from rusted pipes could be hazardous to your health.
A material often used before modern piping systems is polybutylene. Polybutylene causes problems when city water runs through them due to the chemicals in the water, such as chlorine and other oxidants. These oxidants take their toll on the pipes over time and cause parts to flake and corrode. This could lead to a sudden and unexpected breakage in your piping system, leading to leaks and incredibly costly water damage to your home. Corrosion are avoided completely with more modern piping systems, as repiping your home completely is the only permanent answer to a defective piping system.
Older piping systems easily allow buildups and can deteriorate. Perhaps the easiest way to notice this would be a gradual or even sudden decrease in water pressure. If this occurs, you may most likely have a clogged pipe. A primary reason for clogged pipes is the material used to build them, which as noted before could be hazardous or costly. Another hint would be drastic changes in water temperatures, either scalding or freezing. If you are experiencing either of these signs often, it may be time to repipe your home. Avoiding repiping for too long allows leaks to cause water damage to your home, amounting in thousands of dollars in damage.
It is important to be aware of the piping in your home to prevent all damages that can easily be avoided by repiping your system. The older the home, the greater the chance is that you need your home to be repiped. Be sure to check your pipes materials, age, and sealing ability before damages can spread and greatly lower the value of your home. If you do need your home repiped and live in the Boise/Meridian, contact All Star Plumbing & Restoration repiping services and we can help prevent you from having to pay thousands in water damage or endanger yourself by drinking hazardous chemicals.