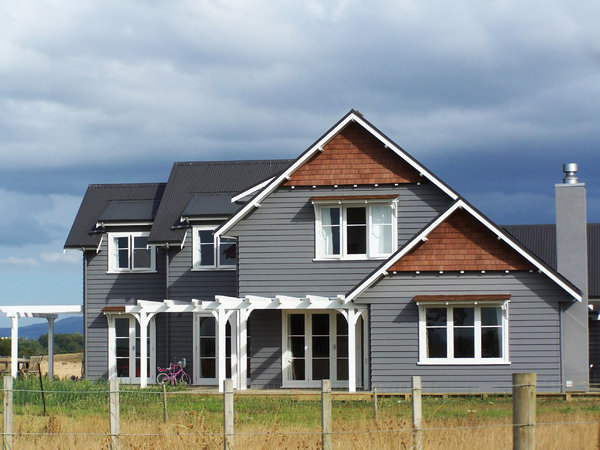 Here at All Star Plumbing & Restoration, painting is just one of the many services we offer. With our assistance, you won't have to pick up a brush, but you will have decide the new color of your home. In many aspects of life, color is important. Color can dictate a tone, define a setting, and emit a mood. To many, the color of one's home can enhance the perception they give off to others. So, when painting your home, deciding the proper color is imperative!
Neighborhood Trends
An important initial step in making this decision is spotting any neighborhood trends in color and color combinations. In fact, many neighborhoods have certain rules that limit the colors you can paint your house so things don't get out of hand. Of course, you don't have to blindly follow the color system set up by neighbors, but it's important to keep that in mind and may inspire you with some fresh ideas of your own.
Know What Fits
Depending on the architecture of your home, some colors may be more fitting than others. The best color of your home will vary depending on its structure. For example, a traditional Spanish style typically will look best in the use of a more restrained color wheel, using off-white colors with red or brown accents. Try researching your home's style to find the most attractive colors to paint your home.
Know The Era
As the years go by, what's "in" and what's "out" changes somewhat rapidly. Chances are, your newly built home will have an entirely different color scheme than your 1930's fixer-upper. If you live in an old home and would like to get it repainted, you should analyze the previous colors of the home to see if you can get it refurbished. If you want to go with a different color, find a historic color chart so you can pick colors that properly correlate within your home's timeframe.
Know Your Area
The best color for your home varies greatly depending on your geographic location. A bright red home with yellow trim may fit in perfectly in a San Francisco Bay neighborhood but will appear to be out of place in the Boise suburbs. Nature plays a part as well in painting your home. The woods-filled Northwest may suggest a brown or tinted green cabin scheme, while the deserts of New Mexico would see many more off-white/tan homes.
Be Bold But Not Too Bold
Lastly, it's always a good idea to give your home a unique color that catches the eye of a passerby. If you wish to, you can make your home stand out with a color that adds character to your home and livens up your neighborhood. However, it's best to not let the thought of being different be carried too far. A yellow trim that pops can make your home distinguished, but a rainbow splattered exterior will be seen as an eye sore! Be bold, but not so bold that you end up with letters from disgruntled neighbors.
Use these tips when deciding what new color to paint your home and research for the best color schemes and combinations. When it comes time to paint, contact All Star Plumbing & Restoration painting services and we'll get the job done with time to spare. Here at All Star Plumbing & Restoration painting services, we will leave your home looking fresh and glamorous. We service residential and commercial needs throughout the Boise/Meridian area.