Lead Plumbing Issues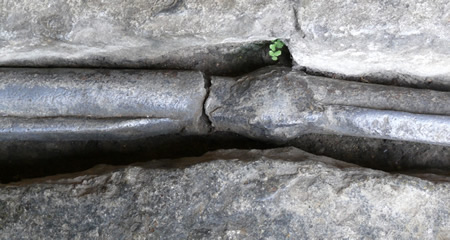 It's not uncommon for older homes to still have lead pipes and plumbing. It was a go-to material for plumbing until the mid-1900s. After 1986, the EPA mandated that all new solder, plumbing, and service lines needed to be "lead-free." However, that rule doesn't apply to buildings constructed before 1986.
Here's why lead in water is still a concern:
Almost all homes built before the 1980s have lead solder connecting copper pipes.
It can still be found in some interior water pipes and those pipes that connect a building to the main water pipe in the street.
Corrosion could cause lead to leach from leaded plumbing materials into tap water
Replacing lead lines and continuing to use lead free fixtures are two ways homeowners can try to keep lead out of their tap water. These both reduce the amount of lead that can leach from contact or corrosion.
Those who aren't sure if they have lead pipes can talk to All Star Plumbing and Restoration about checking and replacing the pipes if necessary. While re-piping might seem expensive, it can provide homeowners with peace of mind.
Another way to reduce or keep lead out of the tap water is with filters. There are different kinds of filters that can attach to the faucet, counter, pipes under the sink, or a water pitcher. They are generally effective for lead levels up to 150 parts per billion as long as they are regularly replaced.
For those moving into a new home that is older than 1986, talk to the plumbing experts at All Star. We can determine if there are
lead pipes or fixtures
present and assist in replacing them.
Call the Plumber: Clogged Toilet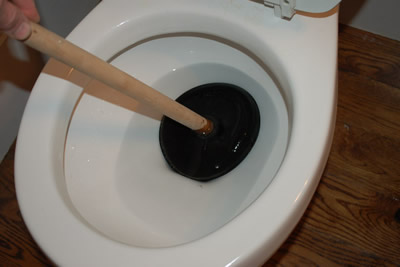 Most of the time a clogged toilet can be easily fixed with a simple plunger, but there are times when a clog gets more serious. When it threatens to cause a massive water overflow, or becomes clogged too often, it might become a more pressing issue.
While most homeowners believe they can tackle a toilet clog, there are times when it's better to call a plumber. Here are three good reasons to call a plumber when the toilet is clogged:
1. Preventing Damage
If a plunger doesn't do the trick, more drastic measure will need to be taken. Chemicals and drain snakes can damage the toilet or plumbing if not used correctly.
2. Preventing Overflow
DIY toilet unclogging attempts do have the possibility of becoming worse and causing an overflow. This can lead to some serious water damage and even health hazards.
3. Finding a Larger Issue
A toilet clog could just be the symptom of a much larger issue. If the main sewer line outside has suffered damage, a toilet clog is a common symptom. Having a plumber come take a look could prevent a major disaster down the line.
For small jobs, a DIY approach can work great, just be on the lookout for multiple clogs as it could be part of a bigger problem. For larger clogs, don't risk it; call All Star Plumbing and Restoration. We can also replace the toilet if it's past its prime.
Single vs. Double Kitchen Sink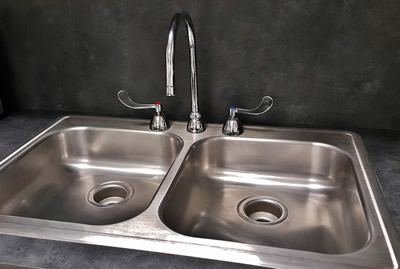 When it comes to kitchen sinks, people definitely have their preferences. With so many designs to choose from, everyone can find the perfect style for their kitchen. One of the main factors to consider when choosing a kitchen sink is whether it has one or two bowls. The difference between the two can completely change up the dish-washing and food preparation process.
Single Bowl Sinks
This type of sink only has one giant basin for washing dishes. There's no divider, which can make it feel like there is a lot more room to work. Single bowl sinks can vary in size, but tend to be larger, and even come in an extra deep style. This makes washing large pots or pans much easier.
Double Bowl Sinks
Instead of one basin, these sinks are divided into two basins. Most of the time the basins are of equal size, but there are some that have one basin larger or deeper than the other. This gives homeowners more options for how to use them and organize items to be cleaned.
Choosing between the two styles comes down to two major factors. How a person likes to organize their dishes and food prep, and the layout or size of the kitchen.
Some people like to keep dirty dishes on one side of the sink so there's an open side to wash them. These people would benefit from a double bowl sink. Other people just like to have extra space, or cook with extra-large cooking equipment. These people need a single bowl sink.
When it comes to installation, homeowners will need to consider their plumbing and the layout of the kitchen. A double bowl sink requires two drains. This might lead to some plumbing work, which All Star Plumbing and Restoration is happy to assist with. Single bowl sinks often have the drain placed further back, which could require some additional plumbing work as well.
Measure out the counter space and check to make sure the preferred style of sink can fit before making the purchase. A different style of sink could be more difficult to install with the current counter or existing plumbing.
Homeowners wanting a new sink should talk to All Star Plumbing and Restoration about plumbing and installation needs.
Building an Outdoor Kitchen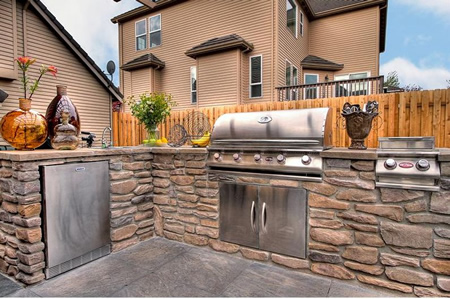 Idahoans experience quite a few months of cold weather, so when the sun comes out they take advantage of it as much as possible. One way to get the most out of warm weather is with an outdoor kitchen.
When looking at installing an outdoor kitchen, homeowners have a lot of choices to make in the way of what appliances they need, how they plan to get water, electricity, and gas lines to it, and more.
First, let's look at the appliances.
Grilling is the go-to for outdoor cooking, which means a propane grill should be number one on the list. Other features people include are brick ovens, sinks, wet bars, and more. The list is pretty endless to what can be included, but it all depends on budget and space.
When it comes to the appliances, they need water, electricity, or gas to work. Many people choose to run these from their home, but that isn't the only option. Some choose to use propane tanks, and add an under-counter water heater so they don't have to run hot water from the house.
If the patio is too far from the home, it also makes it more difficult to run water, power, or gas to it. An outdoor kitchen might require a yard overhaul so that everything fits just right.
All Star Plumbing and Restoration can help with running both water for the sink and gas lines to an outdoor grill. We can also install the under-counter water heater. We have the knowledge and experience to make sure the job gets done right, so there are less chances for leaks and problems down the road.
Talk to the crew at All Star Plumbing and Restoration about designing an outdoor kitchen area to enjoy during the spring and summer.
Past Plumbing Newsletters