Signs it is Time to Replace the Tub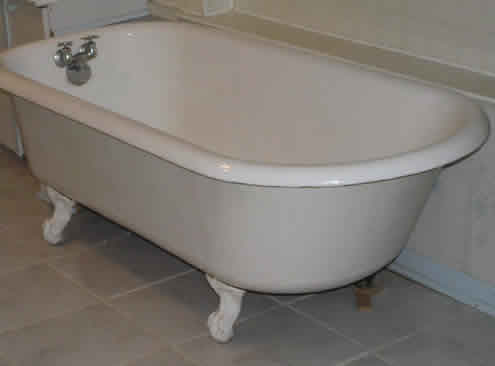 Bathtubs can have a long lifespan, but eventually they will need to be replaced. All Star Plumbing and Restoration is well versed in fixing chips and cracks in the bath and shower, but if the wear and tear goes beyond that, it might be time to consider replacing the bathtub. Look for these three signs that it's time to replace the bathtub:
1. Stained
Usually the ring of scum around the tub comes off with a little soap and elbow grease. However, if nothing seems to be getting the stains off, it is probably time to replace the tub. Those stains are not just unsightly, the are also likely to be a breeding ground for germs and bacteria, which could be hazardous to anyone's health who uses it.
2. Leaks
Leaks are hard to fix in bathtubs and can be reoccurring even after being repaired. Bathtub leaks can expand quickly so the best thing to do is call All Star Plumbing and Restoration right as soon as the leak is discovered. Leaks can easily be detected by a puddle developing on the floor around the tub. Or, if you suspect a leak, try filling up the bathtub, plugging it, and leaving it for a few hours. If the water is significantly lower, there's probably a leak.
3. Mold
Keeping mold and mildew at bay in a moist environment like the bathtub can be a losing battle. Once mold takes hold in the bathtub it can be nearly impossible to completely eradicate. Instead of scrubbing with bleach constantly, consider replacing the bathtub.
When it comes to minor bathtub wear and tear, All Star Plumbing and Restoration can fix it. However, if the bathtub experiences any of the issues outlined above, it's past normal wear and tear. For help installing a new bathtub, or moving it to a new spot in the bathroom, call All Star Plumbing and Restoration.
Broken Pipe Inside a Wall: What to Do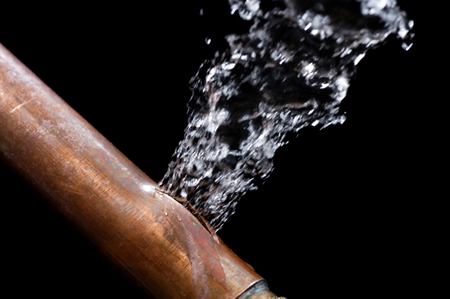 A burst pipe is a homeowner's worst nightmare. These broken pipes can lead to mold, or release of noxious gases into the home if it happens to be a sewer pipe. Both of those are hazardous to one's health. To find a broken pipe, look for these signs:
Bubbled paint
Stains
Cracks
Wet Spots
Moldy or Musty Smell
If the leak is coming from a sewer pipe instead of a water pipe, there won't be any of these signs. Instead, an unpleasant sewer odor will be present that is easy to distinguish.
If it is suspected that a water pipe has burst, act right away and follow these three steps:
1. Turn Off The Water
To stop the damage from getting worse, the water needs to be turned off. Stop the water from flowing at the water main. It can typically be found under the kitchen sink or where the main water service pipe connects to the house. Make sure everyone in the house knows where this water main shut off is located.
2. Flush the Pipes
Once the water is off, run the cold water on all the faucets to drain the pipes. Also flush every toilet in the house once. Shut off the hot water heater and then run the hot water on all the faucets to drain them.
3. Call the Professionals
A broken pipe and water damage is something not every homeowner can handle. A leak can cause thousands of dollars in damage and should be dried out and fixed properly to ensure that there's no lingering moisture or mold.
The team at All Star Plumbing and Restoration has the tools and knowledge to deal with not only the broken pipe, but the water damage it caused as well. With their water damage dry out services, homeowners can be confident that their home will be completely restored.
Call All Star Plumbing and Restoration right away for broken pipes, both water and sewer.
Tree Trimming and Removal After Summer Storms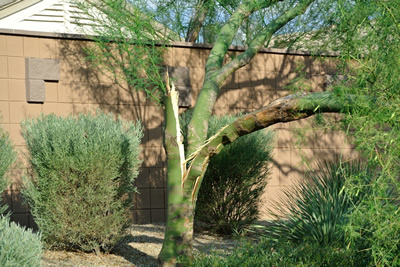 Boise, the "City of Trees" has been experiencing the first summer storms of the season. With these storms can come fallen trees or broken tree limbs littering the yard. Some of the damaged trees can be saved, but others might need to be removed.
The type of tree plays a large role in determining if it can be saved. Most trees can survive storm damage, but some such as conifers, have a harder time re-growing their tops. Younger trees have a better chance at recovering than older trees.
Trees generally need more than half of their branches intact for survival. They depend on these to produce enough foliage to nourish the tree through the next season. Also look at the wounds on the bark. Left open, these wounds are vulnerable to pests and disease, causing them to die.
Trees that will recover usually have their main trunk still intact. Also, there are strong branches growing in the direction of the tree's natural shape, and room for more branches to grow. These are usually good signs that the tree can survive.
If the tree's entire shape is destroyed, there is not a sturdy trunk or branches left, it should probably be removed. This is where All Star Plumbing and Restoration can help. They can remove stumps from fallen over trees, cut down dead or dying trees, and haul away debris that's left over.
Downing a damaged tree by oneself is dangerous to that person and any buildings or vehicles on the property. If a summer storm has wreaked havoc on trees in the yard, call All Star Plumbing and Restoration for help with trimming or removing them. Visit our website to learn what to do when storms bring bad winds, and how we can further help.
New Bathroom Gadgets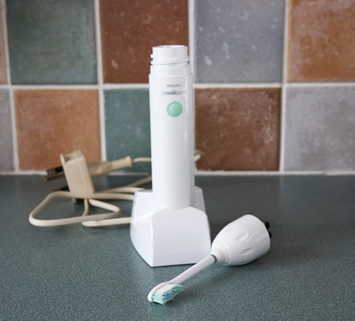 Technology is constantly evolving and bringing the public new gadgets for every room of the house, even the bathroom. To amp up any bathroom experience, check out these fun and useful new gadgets:
There are a few out there, but these little gadgets let people preset shower preferences for temperature and length. They track how long a person is in there and their water usage. Make every shower experience a precise and personal one with this gadget.
Get better dental reviews with this new toothbrush that syncs to a smartphone. It gives professional advice on taking care of teeth and shows spots that might have been missed. It will make the next dentist visit less painful.
Enjoy music while showering or getting ready, but without big bulky speakers taking up valuable counter or shower space. Hide Bluetooth speakers in the bathroom cabinet. They come ingrained in the cabinet/mirror combo. Or, hide it in the shower head. This shower head speaker syncs up with a smartphone. Both options keep the bathroom less cluttered.
When lighted mirrors came on the scene, it was a great step up. Now, there's a makeup mirror that has adjustable lighting for every environment. There's more than 50,000 color variations to choose from through an app. Never have uneven foundation again.
Spread fewer germs with the help of a new touchless soap dispenser. There's no pump to push, which means less germs being transferred via soap dispenser.
Upgrade the bathroom this summer with the help of All Star Plumbing and Restoration. They can help install new technology or complete a
bathroom remodel
. Either way, the bathroom will look great.
Past Plumbing Newsletters