What Are the Risks of Natural Gas?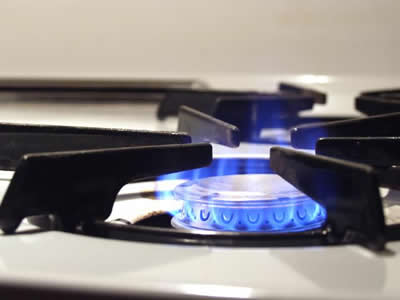 Natural gas is one of the safest energy sources available to homeowners. However, that doesn't mean it comes without risks. The biggest risk associated with natural gas is a possible leak. Gas leaks can be dangerous and should be dealt with immediately.
While not poisonous, natural gas displaces oxygen during a leak. This can make it hard for those inside to breathe, causing dizziness and disorientation. The more oxygen it displaces, the more dangerous it is to be inside the home. If a gas leak is suspected, get out of the home right away and call a professional for help.
Another possible outcome of a gas leak is an explosion or fire. Natural gas is highly combustible, and when combined with the right amount of oxygen can create an explosion.
Being aware of the signs of natural gas leaks can help prevent both scenarios listed above. Here are some things to look out for when using natural gas in the home:
1. Smell
Most companies but a smelly substance in the gas to help homeowners detect leaks more easily. It usually smells like sulfur or rotten eggs.
2. Flames
A pilot light or electrical spark can react with a gas leak, to ignite the gas. This could lead to an explosion.
3. Hissing Sound
Because natural gas is pressurized, it can make a hissing sound when escaping through a leak point.
While knowing the signs can help detect a natural gas leak, the best way to locate the leak is with a natural gas detector. The detectors can alert homeowners to the presence of combustible gases, and carbon monoxide as well.
All Star Plumbing and Restoration offers natural gas services to their customers for
repairing or installing natural gas lines
in the home.
Creating a Backyard RV Water Hookup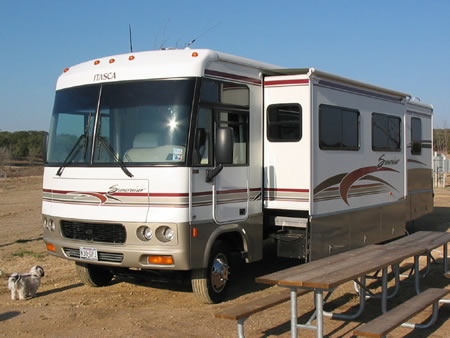 Sometimes one guest bedroom isn't enough when family comes to town. Take advantage of the RV sitting in the backyard as a guest house. Wouldn't it be great to have it hooked up to water, electricity, and even sewer when it's needed? Well, All Star Plumbing and Restoration can help with creating these hookups.
The RV will need to be parked on a stable, flat area. A 4x4 wooden post can be secured next to it to hold the water and electric lines, which will be held in place by brackets.
Expanding the water lines out from the house requires digging a trench and tapping into the home's water supply, which should not be a DIY project. Excavating without proper knowledge and tools could lead to cave-ins, which can cause property damage and injuries. Improperly tapping into water lines could cause a leak and serious water damage if something goes wrong.
Instead of attempting this project yourself, call the crew at All Star Plumbing and Restoration. We'll get the trench dug, and the line connected and placed properly to run out to the RV parking spot. The line will then run up to the post where it can be secured and a faucet added.
All Star Plumbing and Restoration can also help with the sewer line hookups. We have the knowledge and experience with replacing and fixing sewer lines to do this project.
With full RV hookups, there's extra room for family to stay, it's an easy place to dump after a camping trip, and makes filling up with water even easier. Talk to All Star Plumbing and Restoration about creating an RV water hookup today.
Advantages of a Double Sink Vanity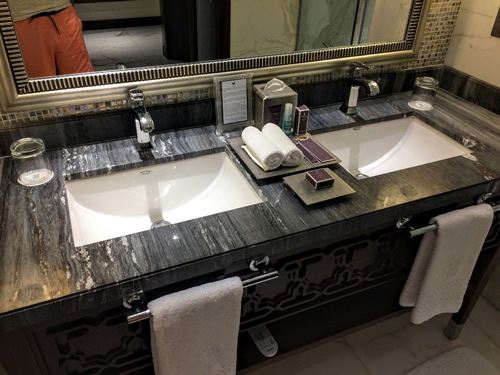 Everyone needs their own space in the bathroom to get ready and store their essentials. Two people sharing a master bathroom often run into this issue, which is why double sink vanities are common. For those remodeling the master bathroom soon, consider these benefits of adding an extra sink:
Two sinks generally mean double the countertop, cupboard, and mirror storage space. For those who have a lot to store in the bathroom, this could be a great solution to storage issues. Towels wouldn't have to be kept out in the linen closet, and there's no fighting over shelves.
Multiple people trying to get ready in one bathroom can be cramped and waste precious time in the mornings. A double sink would allow for more room for both people to get ready simultaneously and get out the door on time.
A double sink vanity is often seen as a luxury, and a sign of a larger master bathroom. This will help to increase the resale value and potential of the home. It costs money to remodel the vanity to include two sinks, but it is likely to be a cost-effective upgrade.
Building a double vanity is one of the easier and more cost-effective bathroom remodels to complete. The sinks can be hooked up to a single water line if they are left close enough together, and the vanity just needs to be expanded where there is room.
All Star Plumbing and Restoration can assist with the expansion of a single sink vanity into a double sink vanity. With our experience in plumbing and renovation, homeowners can be sure that the job will go smoothly.
Toilet Paper Tube Picture Frame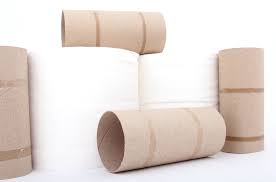 Instead of letting toilet paper tubes go to waste, create something spectacular with them like this picture frame. Nobody will ever be able to guess it's made of toilet paper tubes.
Here's what is needed:
4 cheap picture frames
4 dowels
Hot glue and hot glue gun
Scissors
Tacky glue
Tape measure
Pen
Paint
Separate the glass and cardboard backing from the actual frame and then lay the frames upside down. Line up the tops of the two top frames so they are 3 inches from each other and 3 inches from the frames before them.
Cut the dowels down to length and use hot glue to secure them onto the backs of the frame. They will end up looking like a tic-tac-toe board. Once dry, turn the piece over to begin adding the filigree.
Cut the toilet paper tube length wise, then mark ¼ inch lines along the width of the tube so the strips will curl. Cut up as many tubes as wanted. Set aside one tube to cut into ¼ inch strips lengthwise for special designs.
Start by designing the center piece by coiling strips into petals or other shapes and using tacky glue to attach them to each other. Glue the flower to the middle of the square created by the dowels. Then begin creating a unique filigree pattern and mirroring it on each side.
After it's all created, glued together, and dried, spray paint it for the final step. For more detailed instructions and pictures, click here.
Past Plumbing Newsletters