Adding a Backyard Water Feature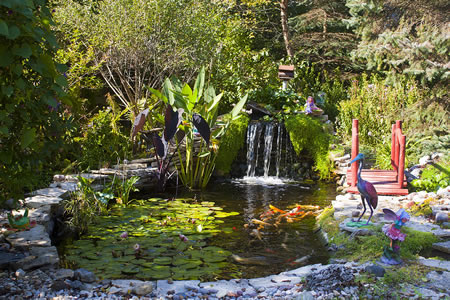 The backyard is the perfect place for summer cookouts, relaxing, and enjoying a little bit of the outdoors. A water feature, like a pond or fountain, can help transform the backyard into the perfect oasis for entertaining or just hanging out.
With a variety of water features to choose from, it won't be hard to find the perfect fit for any backyard. Here are a few ideas:
Ponds
Ponds are a popular choice for many because they can be as big or as small as the homeowner chooses. Some people prefer ponds filled with water plants, while others fill it with aquatic creatures like koi fish. Another big draw to ponds is that they're simple to maintain, and should only require 15 minutes of time each week.
Waterfalls
Running water is such a peaceful sound, and having a backyard waterfall can help create a tranquil and relaxing spot. Some waterfalls empty into a pond, while others just continue to cycle the water. They require even less maintenance than a pond. Simply fill the reservoir with water as it evaporates.
Fountains
Fountains also create a sense of tranquility with their bubbling and babbling. They are usually the most economical choice when it comes to water features. There are many styles to choose from, making finding one to match the backyard easy.
Water features with motors must always have the right amount of water in them. If not, the motor could overheat and break. The team at All Star Plumbing and Restoration can install a water line connecting to an outdoor water feature so it never runs out of water.
Connecting a Grill to Natural Gas Lines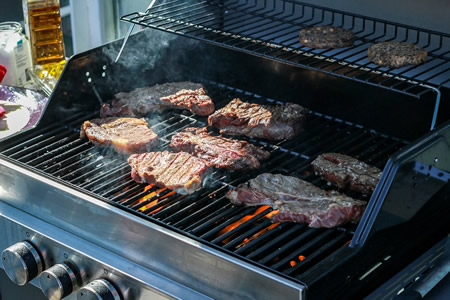 Having a grill that's connected to a natural gas line makes grilling easy. With the help of All Star Plumbing and Restoration, setting up a natural gas grill has never been simpler. Here's how to get started:
1. Check Permitting Requirements and Codes
This step can save homeowners a lot of stress down the road. Code restrictions let homeowners know how far gas lines must be from the house, how deep the lines should be buried, and more. HOA's might also have restrictions on types of grills.
2. The Grill
Once homeowners find out if a natural gas grill is an option, they can go about choosing the perfect grill. Although there are many styles of grills available, the homeowner must first decide if they are going to go out and buy a natural gas grill, or convert a propane grill to use natural gas instead. Converting a current propane grill is the less expensive option, but if they have no grill, buying a natural gas grill right off the bat makes more sense.
3. Call All Star Plumbing and Restoration
After all the prep work has been done, give All Star Plumbing and Restoration a call to get started. They will safely and efficiently connect the grill to the existing natural gas lines, or install a new gas line if needed. We strongly discourage non-professionals from working on gas lines. There are often special steps to be taken and equipment needed for safety.
If anything ever goes wrong with the natural gas line, All Star Plumbing and Restoration also provides repair services. Talk to us about installing a natural gas line or hooking up a new grill to an existing one.
Benefits of Plants in the Bathroom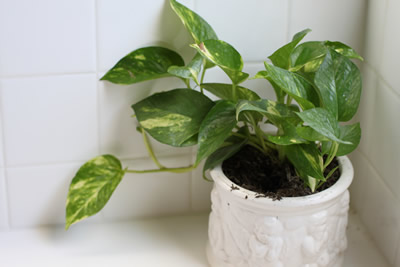 Most people keep houseplants around the home because of their beauty, but they have other advantages too, especially when placed in the bathroom. It might seem like an odd place for a plant, but there are a few reasons why it is a good idea.
The bathroom is where everyone starts and ends their day. It should be a peaceful place to gear up for the day and wind down for the night. Plants can help with this process. They have the ability to:
A lot of people have a hard time waking up and feeling energized in the morning. While getting ready in a bathroom full of plants, that could change. Studies have shown that plants can boost energy and vitality.
Plants are not only helpful physically, but mentally as well. It's been found that they can help improve relationships and communication for people, which can have a big impact on mental health.
Many types of house plants can clean the air by removing pollutants. This can help with respiratory conditions and allergies.
Not every plant can improve air quality or thrive well in a moist bathroom environment. With the humidity, the best plants to have are spider plants, bamboo, and Boston ferns. Interested in putting a plant in the
shower
? Try a staghorn fern. The bathroom will need plenty of natural light for the plants too.
Fun Bath Mats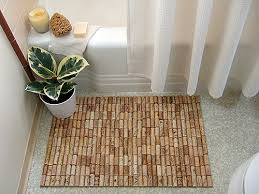 Make the bathroom a more fun environment with a cute or eccentric bath mat! It adds a little whimsy and can make for a great conversation starter.
Funny Sayings
There are a lot of bath mats with cute sayings like "get naked" to put some humor into shower time. Start each day with a little chuckle courtesy of the bath mat.
Animals
Anything with animals is a hit with just about everyone. Cat people, dog people, and everyone in between can find a bathmat with their favorite animals on it.
Patterns
Break up the monotonous colors of the bathroom with a quirky patterned bath mat. There are mats patterned with sandwiches, bugs, cats, waffles, and so much more.
Mossy Mat
Add a little greenery to the bathroom and feel the grass underfoot whenever stepping out of the shower with this mat. It keeps the floor dry while the moss soaks up dripping water for growth.
Shapes
Tired of the same old square bath mat? Find one in a unique shape like Darth Vader's head or ropes laid out in a knotted design.
The bathroom deserves a little pizzazz, and these mats can help. All Star Plumbing and Restoration can help with bathroom floor water damage if the last bathmat didn't do its job well enough.
Past Plumbing Newsletters