Advantages Of Plastic Plumbing Pipes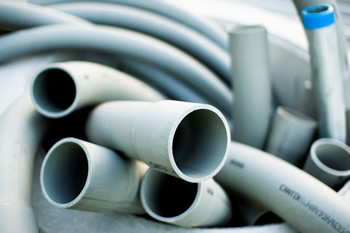 There are many materials used to make plumbing pipes. Traditionally, galvanized and copper pipes have been used in homes, but plastic pipes have recently become a favorite of homeowners. Their benefits over metal plumbing pipes are:
Lower Cost
Plastic piping is less expensive than metal, which is a huge draw. They are made with cheaper materials, are lightweight and easier to transport, making it cheaper for the maker, installer, and buyer. It's much less expensive to use for both new construction and plumbing repairs.
Easier Installation
While installing metal pipes requires sealing, soldering, and welding, plastic pipes simply require a primer or cement to create a strong bond. It takes only minutes to form, much less time than installing and connecting metal pipes. This ease of installation means quick and easy plumbing repairs that are less costly.
Environmentally Friendly
Plastic pipes have quite a long lifespan since they are not subject to corrosion. However, even when they have reached their end, the pipes are recyclable. They can be reused and re-purposed, instead of thrown away.
PVC is used for drain pipes, vent pipes, and cold water supply lines. For hot water supplies, CPVC is used since it is more resistant to heat and can handle higher water temperatures. Installing these can be advantageous for homeowners who wish to keep plumbing costs down and possibly increase energy efficiency.
If the current plumbing pipes are made of another material and have been breaking or leaking more often, it might be time to make the switch to plastic piping. Talk to All Star Plumbing and Restoration to learn more about using PCV and CPVC in future plumbing repairs or as a whole-house re-plumbing project. If there's a plumbing emergency, contact All Star Plumbing and Restoration through our emergency line. It's open 24/7.
What To Do When The Basement Floods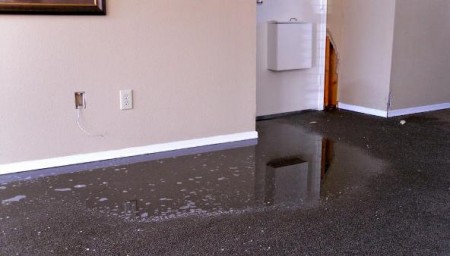 A flooded basement is a scary, but real possibility for homeowners no matter where they live. There are quite a few scenarios that can lead to a flooded basement, such as excess rain, leaking plumbing pipes and more. No matter the cause, there are some steps homeowners should take after an area has flooded.
A flooded basement should never be entered due to electrical safety concerns. If the circuit breaker is accessible and not located in the basement, shut off the power to the home immediately. Then, call an electrician as well as the restoration team at All Star Plumbing and Restoration.
Flooding and water damage should never be tackled as a DIY project. Without the proper tools and training, the basement could be filled with mold and mildew shortly after the attempted dry out process. This will lead to a long and expensive battle down the road that may not be covered by insurance.
All Star Plumbing and Restoration can perform the entire dry out process, making homeowners feel confident that the water damage is completely gone. While drying out the damage, the plumbing experts will determine where the flooding originated and give tips on what should be done to prevent it in the future.
Homeowners won't have to worry about their water damaged belongings either. All Star Plumbing and Restoration will dry out and salvage what is possible and help haul away any permanently damaged items.
Once the damage has been assessed and the source confirmed, it is suggested that homeowners called their insurance company to report the damage. All Star Plumbing and Restoration can work with your insurance company to make the process as smooth as possible.
Do not letting flooding lead to a mold and mildew filled basement. Call All Star Plumbing and Restoration for assistance.
Tips for Cleaning Shower Curtains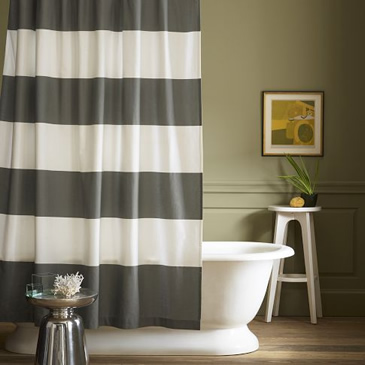 Shower curtains are prime real estate for mold and mildew growth. The moisture-rich environment created in the bathroom leads to a potential buildup of condensation. If condensation is left to sit, over time it can develop into mildew and eventually mold. Proper bathroom ventilation and regular shower curtain cleaning can get rid of mildew and keep mold at bay.
Here are three ways to clean plastic shower curtains:
1. Baking Soda
Throw the curtain in the washing machine with a couple of towels. This keeps it from crinkling. Put the washing machine on the gentle setting, add ½ cup of baking soda to the detergent during the wash cycle, and ½ cup vinegar during the rinse cycle. Let it hang-dry fully.
2. Bleach
Again, throw it in with a couple of towels with ½ cup of chlorine bleach and ¼ cup laundry detergent. After washing the curtain this way, it is best to put it in the dryer on the lowest temperature setting for 10 minutes before letting it hang-dry.
3. Wipe Down Method
Prevent the buildup of mildew by wiping the shower down after each use. Use a dry towel or wash cloth and wipe it down until it is no longer wet. This can prevent or slow down the buildup of mildew so that it won't have to run through the washing machine as often.
A properly ventilated bathroom also makes a difference. Have the fan going during and after the shower. If there is no fan, open the window a little bit to allow for airflow. Also, stretch the curtain out after showering so that it does not remain bunched up where condensation might collect.
Have you noticed the bathroom has excess condensation and are worried about possible water damage? Call All Star Plumbing and Restoration. Our restoration experts can track hidden moisture and stop it from spreading.
Creative Ways to Use Extra PVC Pipe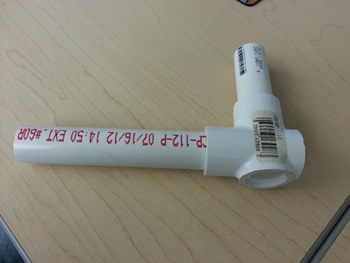 With plumbing projects, there's likely to be leftover PVC pipes and pieces. Instead of letting them gather dust or throwing them into the garbage, do something creative and useful! Here are some great ideas for using leftover PVC pipes and pieces:
1. Storage
Have small items like screws and bolts with no place to keep them? A PVC pipe with a cap on the end is a great storage vessel. Just make sure to label it to remember what's inside.
2. Watering Plants
Take a PVC pipe that is one inch in diameter and drill small holes spaced 2 inches apart along the entire length. Place the tub vertically in the center of the pot and surround it by soil. Pour water into the pipe and watch it disperse the water evenly.
3. Vacuum Hose Extender
Something out of reach and a little dusty? A quick and easy way to reach it is by attaching a 1 ½ inch diameter PVC tube to the end of the vacuum hose with duct tape. It can extend the hose to get hard-to-reach spots.
4. Hang Drapes
For an inexpensive and easy curtain rod, use a ¾ inch diameter PVC pipe. It works best hidden behind a valance, so it isn't visible.
5. Time Capsule
Make a time capsule with the kids! Just stick some items or notes inside before sealing it with caps at both ends. It can be buried and dug up years later.
If these aren't an option, PVC pipes and connections can be recycled! Check with the City of Boise to find out where to recycle.
Past Plumbing Newsletters