Wall-Mounted Toilets: The Good and The Bad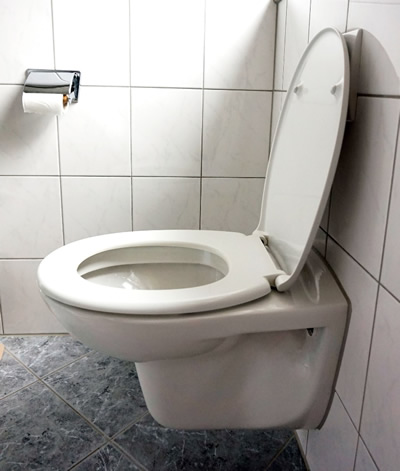 Most homes have toilets that are mounted to the floor, but there are some advantages to the wall-mounted toilet that homeowners should consider. It might seem like this style of toilet belongs in a commercial bathroom, but they are starting to find their place in the home. For those about to do a bathroom remodel, take a look at these advantages of having a wall-mounted toilet installed:
1. Clean Lines
For those that like a sleek, modern bathroom, a wall-mounted toilet is the perfect fixture. All of the water outlets and bulky toilet pieces are hidden in the wall, creating a smoother line where the toilet sits. Not only does this provide clean lines, it also makes it much easier to clean the toilet.
2. More Room
With all parts of the toilet, other than the bowl, inside of the wall, there's a lot less toilet and a lot more space in the bathroom. Use this to install a bigger bathtub or shower, decorating ideas, or more shelf space.
3. Meets Code
Because these toilets take up less room, it is easier to meet building codes that require at least 21 inches in front of the toilet. This makes bathroom remodels less of a headache when it comes to conforming designs to building codes.
The downside to wall-mounted toilets is the cost. This type of toilet has a higher price tag and installation will likely cost more as well. Older homes might also have to rework the studs in the wall to make room for the tank.
While
wall-mounted toilets
have been popular in commercial settings, they are now growing in popularity for residential bathrooms. If a wall-mounted toilet is in the cards for the next bathroom remodel, call the crew at All Star Plumbing and Restoration. They can advise homeowners on tank sizes, install the fixture, and fix it if any problems arise.
Plumbing for a Dishwasher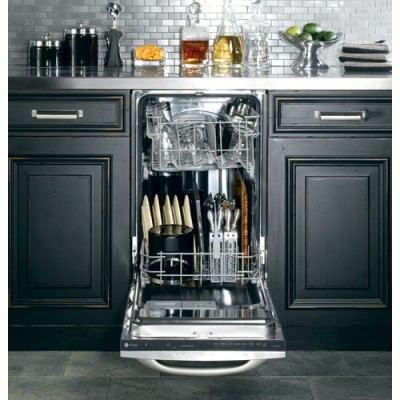 Dishwashers make keeping the kitchen clean a lot easier. Handwashing every dish and utensil can be extremely time consuming and tedious. Homeowners who don't have a dishwasher often opt to put one in during a kitchen remodel to make doing the dishes a little easier.
Installing a new dishwasher requires some plumbing and electrical work, which should be done by professionals. Working with plumbing oneself can lead to plumbing problems later and in some cases, injury. Before All Star Plumbing and Restoration begins installing a dishwasher, these three things need to be determined:
Space
There needs to be enough space in the kitchen to install the dishwasher. Homes that haven't had one previously can make adjustments during a remodel. Standard dishwashers are 24 inches wide, 24 inches deep, and about 35 inches tall, but there are many varieties and sizes of dishwashers to fit every kitchen's available space. The space should ideally be located close to the sink for access to a water supply and for convenience.
Water Supply & Drain Line
Getting water to and from the dishwasher requires access to the hot water line and drain access. The easiest and most common way to accomplish this is to connect the dishwasher to the kitchen sink. However, a common DIY dishwasher installation mistake is using an improper drain hose which leads to improper drainage and potential backflow of water.
Power
Dishwashers may require their own circuit depending on their power and the local building codes. Often, they can share a circuit with the garbage disposal.
All Star Plumbing and Restoration can make washing dishes much easier by installing a dishwasher during a kitchen remodel. Talk to us about your kitchen remodel plans before you get started to avoid problems or disappointment later. If the current dishwasher is leaking, call us for help fixing the issue and repairing any water damage.
Creative Ways to Store Toilet Paper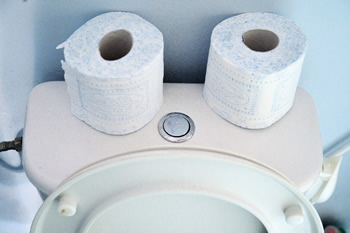 Every bathroom needs a stash of toilet paper, but not everyone has the space for it. Get creative and try out one of these interesting and fun ways to store toilet paper in the bathroom:
1. Decorative Vase
Find a vase that is wide enough to fit the toilet paper rolls, and then decorate it with tape or paint. It can sit right on the back of the toilet, on the floor, or on the counter as a decoration that also has another purpose.
2. Magazine Holder
Instead of having a stack of magazines next to the toilet, have a stash of toilet paper. In a large enough holder, the rolls should be able to sit horizontally.
3. Shelf
Want to save on space? Install a small shelf over the bathroom door. It's a great place to store extra toilet paper that won't get in the way.
4. Oatmeal Container
Oatmeal containers are the perfect size to hold a couple of toilet paper rolls. Just decorate it to make it blend in more with the bathroom décor.
5. Crates
Use cute crates to store toilet paper, extra towels, and wash cloths. They can sit on the floor if there's unused space, or hang them up on the wall in smaller bathrooms.
6. Hanging Basket
A cute little basket installed over the toilet can hold a few extra rolls of toilet paper and still be decorative.
7. Fabric Pouch Hanger
Take some extra fabric and sew a pouch that can be tied onto the toilet paper holder. It can hold two extra rolls and looks cute.
Try one of these creative storage ideas to free up space. No matter how the toilet paper is stored, guests will always be glad there is extra available.
DIY Bath Crayons for Kids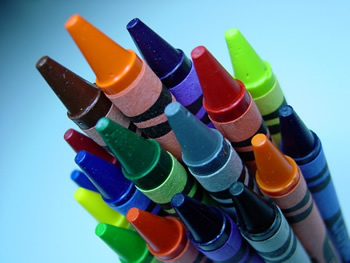 Making bath time fun while keeping the mess down can be challenging. These homemade bath crayons are great for writing on the bathtub, but clean up easily. Here's what you need:
1 bar of white soap, grated
2 tablespoons hot water
Natural powdered colors
Small ice cube tray
Medium mixing bowl
Several small bowls
1 large spoon
Several small spoons
Instructions:
Put grated soap in the mixing bowl and drip hot water into it while stirring.
Spoon equal amounts of the mixture into several small bowls. Sprinkle powdered colors into the separate bowls while stirring. This should turn into a thick paste.
Pack the paste into the ice cube tray tightly. Set in warm, dry place to harden.
Let these dry for 5-7 days. Once dry, remove from the ice cube tray and allow to dry for 2-3 more days.
Since these crayons are made of soap, they come off most
shower and tub surfaces
very easily.
Past Plumbing Newsletters