Can Water Damaged Carpet be Saved?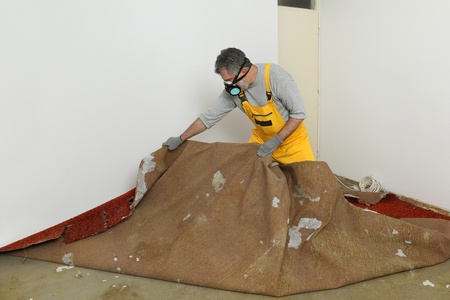 When carpet gets exposed to water be it from flooding, a burst pipe, or some other plumbing issue, it creates the perfect environment for mold to grow. It's often dark, moist, and warm – the ideal mold growing environment. This leaves homeowners wondering if their carpet can be salvaged or needs to be replaced to ensure their home is protected from mold. Often there are several factors to consider when making this decision.
Is this the first time this carpet has had water damage? If the carpeting is in an area that floods frequently, such as a basement that hasn't been water-proofed, it may make sense to remove it. Often homeowners find that the same area gets wet again and again at which point choosing a different flooring alternative for that area may make more sense. If it happens frequently it also increases the chances that a small amount of water may leak in and go unnoticed for a period of time, further increasing the opportunity for mold growth as well as a foul odor.
How long was the carpet wet? If the leak was noticed right away, and was able to be immediately cleaned and dried, chances are the carpet will be fine. However if several days have gone by, such as a vacant rental property or a problem that occurs when the homeowners are out of town, then more than likely that carpet needs replaced.
How large was the area that got damaged? If an entire room or large area has been flooded it may be difficult to dry it out quickly. The general rule is that the carpet needs to be completely dry within 12-24 hours to avoid mold. An option for some large areas is to pull the carpeting up from the tack board, discard and replace the padding, and keep carpet elevated with fans on it until fully dry. Although this has a higher price than just cleaning the carpets it's often the safest route while still salvaging carpet.
What other substances are on the carpet? If it's just water on the carpet then clean-up can be pretty straight forward, however if flooding has occurred mud, silt or sewage may also be present which means even professional clean-up might be impossible and carpet removal could be necessary.

When the carpet gets wet there are several steps to take immediately: remove water with a wet/dry vacuum, use a dehumidifier to remove moisture in the air, use fans to speed the drying, remove furniture from the room to avoid water sitting underneath, and ultimately steam clean the carpet to sanitize it and prevent odor. If there's any question about the condition of the carpet a
restoration expert
should be brought in to assess.
Tips for Dealing with a Stinky Garbage Disposal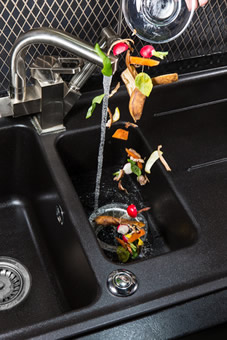 The garbage disposal is the black hole of the kitchen, just about everything gets tossed in with little thought to what will happen to it in days and weeks to come. Unfortunately many times the smell emanating from the garbage disposal is a reminder of all that came before. Here are some useful tips on eliminating foul garbage disposal smells.
Warm Water & Soap – on a regular basis fill the sink with a few inches of warm, soapy water. Pull out the drain plug and let the water run through the garbage disposal to clean it out. This should be the most frequent cleaning that the garbage disposal gets.
Ice – putting ice cubes or frozen vinegar cubes in while running cold water and letting the garbage disposal run for a few minutes is a great way to get built up gunk off the blades as well as loosen and remove old food particles that may have gotten stuck in the disposal.
Citrus – anytime you have peels from oranges, lemons, limes, or grapefruit it's a great idea to toss them down the garbage disposal. The roughness of the peels cleans the blades and the citrus releases a naturally good scent. If the garbage disposal has a particularly strong odor chop up an entire piece of citrus fruit and put it in the disposal with the ice cubes to really go after that smell.
Clean the Baffle – many sinks are equipped with a removable baffle designed to be pulled out and cleaned as needed. It's located in the collar of the disposal and can be easily pulled out, cleaned, and put back.
Vinegar and Baking Soda – many people find it effective to create a vinegar and baking soda volcano to clean the garbage disposal. Pour 1 c. white vinegar down the drain then add ½ c. baking soda and let it fizz for 10-15 minutes before flushing with hot water.
A stinky garbage disposal can make your whole kitchen smell but with just a small amount of time and effort it's an easily fixed problem.
Fire Restoration Not a DIY Job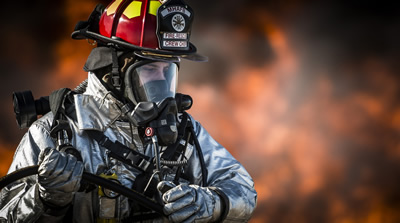 This time of the year, the potential for water damage due to frozen or burst pipes seems more likely than a house fire but if a fire should occur, there are things every homeowner should be aware of for the clean-up process.
First it's not just fire damage – its smoke and water.
Even the smallest appliance fire that is put out quickly will create a certain amount of smoke and smoke is sneaky and difficult to deal with. Smoke will spread to every area of the house as it searches for cooler air. This can result in staining and foul odors in areas far from the actual fire. Smoke can easily get into your ventilation system and air ducts where it can go undetected for months all while causing potential health problems such as irritation in the lungs.
If water was needed to extinguish the fire, there can often be substantial amounts of water damage caused. If not addressed quickly water can lead to mold growth in as little as 48 hours. A professional fire and water damage restoration professional is trained to look for damage in areas far beyond the source of the fire and has specialized equipment to deal with this type of disaster.
After a fire, many people think the first call should be to the homeowner's insurance company however, it should be to a restoration company instead. Unfortunately many less-than-reputable companies exist in this space and are likely to try to prey on fire victims. It's important to do research ahead of time and have the name and phone number of a trusted company, like All Star Plumbing and Restoration, stored with other emergency contact numbers. This will make things easier in what will already be an incredibly stressful time. Once the situation has been assessed by the restoration company, they can work with your insurance company to provide detailed information as to the extent of the damages.
Time is of the essence in these scenarios. The quicker the fire damage repair starts the better the chances are of saving property and possessions, All Star Plumbing and Restoration is available 24 hours a day to assist in an emergency. A professional restoration or mitigation company can prevent further spreading of fire and smoke damage, effectively control the smoke odor, and provide restorative services efficiently to return the home or business to its owners as quickly as possible.
When is the Best Time to Buy Appliances?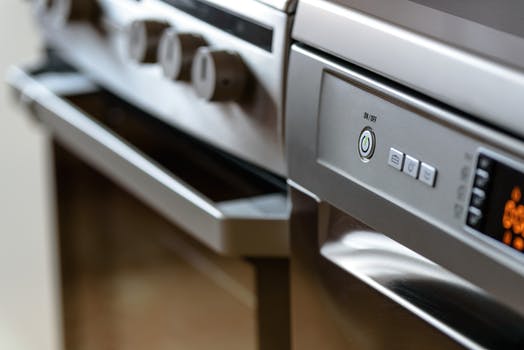 Most people have heard that certain holidays come with great deals on appliances and in fact, it's true! It turns out there really are better deals to be had on holiday weekends, primarily Presidents' Day, Memorial Day, and Labor Day. Presidents' Day has a few things going for it. First it's a long weekend during a cold time of the year and retailers are desperate to get customers in their stores. Second Christmas has ended and typically February is a slower sales time of the year. Third it falls later in the month. Retailers have quotas to meet just like any other businesses so they tend to get more aggressive on pricing later in the month. Finally manufacturers are rolling out their new models and retailers need to create space for them.
Other tricks to getting a good deal:
Haggle – while this may make some people uncomfortable it doesn't have to be an awkward conversation. Simply asking the sales associate, "Is this the best price you can give me?" will often result in a cost savings. Don't stop with just price though most retailers will throw in delivery, haul away of the old appliance, and installation during holiday sales.
Shop Online – This provides an easy opportunity to compare several stores at the same time. Once the best price has been found, it can still be negotiated. Consumer Reports found that online stores give an average of 10% off for customers who simply ask for it. Most sites have a "live chat" feature which gives buyers the opportunity to ask questions about the appliance prior to purchase but also to ask for a better price.
Buy in Bulk – if the timing works out that several appliances need replaced within a year of each other, buy them all at once. There are often even better deals on whole kitchen appliance set-ups or washer/dryer combo purchases.
Think off Season – spend Presidents' Day looking at air conditioners or gas grills rather than indoor appliances and the deals get even better.
With Presidents' Day just a few short weeks away it might be worth putting off that new appliance purchase and saving some serious money.
If you need assistance installing gas lines for your new appliances, or moving the plumbing lines, contact All Star Plumbing to get the job done right!
Past Plumbing Newsletters