Top 5 Plumbing Related Upgrades to Make When Preparing to Sell a Home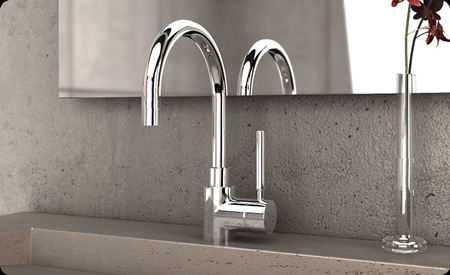 It's common knowledge that the kitchen and bathrooms are the best places to invest money when you're looking to sell your home, but what exactly does that mean? There are some specific, low-budget, plumbing related items that you should seriously consider taking care of before you stick that for sale sign in the yard.
Faucets – upgrade faucets in both the kitchen and bathrooms. It sounds like a minor detail but often faucets are what really date a home. Older style gold faucets tell buyers immediate that upgrades haven't been done in years. Faucets are relatively inexpensive, and fairly easy to install yourself, so spend an afternoon and replace these or contact the pros at All Star to make the job even easier.
Caulk – apply fresh caulk around the tub and shower. Again this is not a money or labor intensive project but it has a significant payoff. It gives the bathroom a fresh, clean look rather than a dingy or even dirty appearance of faded caulk.
Upgrade Appliances – many buyers are turned off by old appliances because they realize it's something they'll have to address pretty quickly after they move in. Upgrade to new, energy efficient appliances in the kitchen to give the feel of a kitchen renovation without the cost of one.
Paint – it can't be said often enough the value of a fresh coat of paint. It's likely not realistic that you'll repaint your entire home so again focus on the kitchen and bathrooms. Even if you chose to simply repaint with the existing color you'll be amazed at how clean and new the room feels afterwards. This is also a great chance to change the room color. It's generally recommended that you use neutral colors to appeal to the widest range of buyers.
Clean – the most important element for buyers is that your home appear clean and well kept. A clean home gives the impression that the home has been well maintained. In the bathroom look at grout and consider a good cleaning solution to make it look new again. Obviously you'll clean the toilet but it might be a good idea to replace the toilet seat all together. It's difficult to make frosted glass look really clean so consider replacing it with clear glass.
There are many ways to improve your home's look and feel without breaking the bank but these 5 are a great way to make a big impression on a small budget.
Safety Tips for At Home Plumbers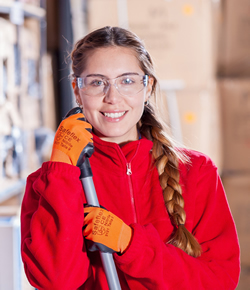 There are many small plumbing jobs around your house that you're likely to try to tackle yourself, but there are some safety precautions you should take to make sure the job goes smoothly.
Protect Your Eyes – it's always recommended that you wear some type of safety glasses when doing any kind of plumbing work. The risk of something falling into them, especially when you're underneath a sink or other faucet, is just too high. Luckily a good pair of safety glasses isn't expensive and will come in handy for many other projects around the house.
Protect Your Arms and Hands – gloves and long sleeves are recommended to protect your hands and arms from cuts, burrs, or burns. While gloves may seem awkward for certain jobs, it's best to find a pair that works well for you and use them.
Protect Your Feet – certainly if there's been a water leak of any type you'll want to wear shoes that will keep you from slipping in puddles on the floor.
Protect Your Lungs – if you have any concerns that there may be mold growth in the area you'll be working in, its recommended that you wear a mask to protect from inhaling dangerous spores.
Practice the Job – it can be a very different world when you try to perform a task in an awkward or difficult to reach location. It's important to practice what you need to do prior to trying to doing it in that more difficult scenario. This can be especially true for jobs such as soldering, that carry risk of injury.
Use the Right Tools – trying to get creative with your tools is a recipe for disaster. If you don't have the right tool for the job, make a run to the hardware store or call a professional plumber to step in. Using the wrong tool can lead to a serious injury.
Hopefully these 6 safety tips will help you complete your next plumbing job safely and efficiently. If you run into any trouble, feel free to give All Star Plumbing and Restoration a call. We understand that some jobs turn out to be more than you expected!
How Real is Concern Over Mold?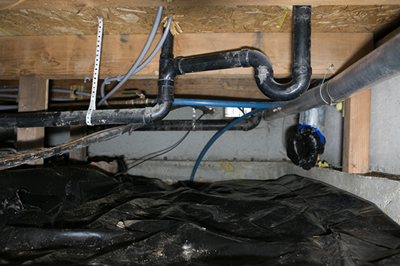 Everyone has heard it said that mold growth in your home or office building exposes you to all kinds of health hazards but how real is that threat? Here are some interesting facts released by the World Health Organization and Center for Disease Control.
An estimated 10.3% of homes and buildings have mold growth
3.5 million deaths per year occur as a result of indoor air pollutants including mold
4.6 million cases of asthma in the U.S.A can be attributed to dampness and mold exposure in the home
An estimated 37 million people in the U.S.A. suffer from chronic sinusitis (an inflammation of the membranes of the nose and sinus cavity) as a result of chronic exposure to fungus
1/3 to ½ of all structures have damp conditions that may encourage the development of mold
Clearly the risk is real when it comes to mold, so what should you to protect your home and those you love from mold? Mold loves to grow in hot, moist environments such as bathrooms. Be sure to turn on the exhaust fan or open the window while showering or taking a bath. Also open the window in the kitchen when doing things that create water vapor such as cooking or running the dishwasher. Be sure to vent all gas appliances and the clothes dryer directly to the outside as well.
Certainly any type of water leak or burst pipe will create an immediate mold-friendly environment, and must be addressed ASAP. Mold can begin to grow in as little as 24 hours so any type of water leak must be dried up in short order. Set up fans to dry walls and ceiling tiles, run a dehumidifier, and run a wet-vac on the flooring. It's strongly recommended that you get a consultation from a mold mitigation specialist, such as the experts at All Star Plumbing and Restoration, anytime you have a substantial water damage situation in your home or business.
What should you do if you actually see mold in your home? If you find mold in a small area, less than 1 square foot of space, go ahead and tackle it yourself. Use a diluted bleach solution, wear rubber gloves, and scrub it off. If the mold area is larger than that, or if you can smell the mold but can't see it, contact a professional. Generally mold that is located behind walls or wallpaper will require a trained professional to remove it without spreading spores to other areas.
While the concern over mold is definitely real, and you may even find it in your home, it doesn't mean you need to run away screaming or burn the house down. There are many mold mitigation options that All Star Plumbing and Restoration can use to help you address the issue.
Benefits of an Outdoor Water Element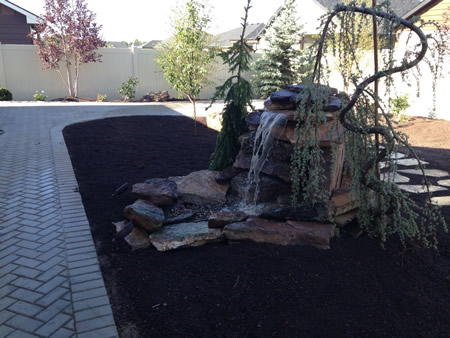 Most modern landscape designs include some type of water element, but they are popular not just because they're beautiful to look at but also because they have some significant health benefits. Many long term recovery facilities have water elements because of the healing power of water. Just looking at water has been proven to reduce post-operative pain, regulate blood pressure and normalize your heart rate. Having water in your living space provides you with these same health benefits but many other perks as well.
Consider the noises you hear outside every day. If you live in a more urban setting you likely hear very little natural noise in your backyard. A water element, such as a small waterfall, creates a pleasant sound, but also works to absorb noise pollution found in your environment. Both of these will further increase your time spent outdoors as well as your overall health. Science has proven that the sound of flowing water has a calming effect on the mind. Additional water will also add humidity to the air your breathing which has been shown to be good for your lungs. Finally, water also releases negative ions which attract dust and other particles and purifies the air you're breathing.
Adding a small pond, birdbath or waterfall also helps to attract wildlife such as birds, small animals and insects, which are enjoyable to watch and highly educational for children to experience. Your kids can learn so much from what they observe in their own backyard. In addition, these new visitors will provide you with some landscaping benefits. Birds help to keep the soil aerated and attract important insects needed for cross-pollination of your plants.
If you're worried about water usage, or having too small of a space, you can cross those off your list of concerns. Even the smallest yard will work for a mini water garden or fountain, and the amount of water required by a water element is less than the amount of water the same square footage of lawn would require. Beyond these concerns is the question of installation and maintenance. While likely you've seen some pretty amazing water set-ups, which probably did require a complicated installation, you don't need anything so cumbersome in your backyard. Today you can purchase complete kits for waterfalls, fountains or ponds with pre-formed pond shells and liners as well as simple set-up filtration systems to handle maintenance for years. Most water elements can be installed in a day and require very little maintenance. So for the health of your body, mind and environment consider adding the benefits of water to your landscaping.
Past Plumbing Newsletters