Spring Cleaning for Your Pipes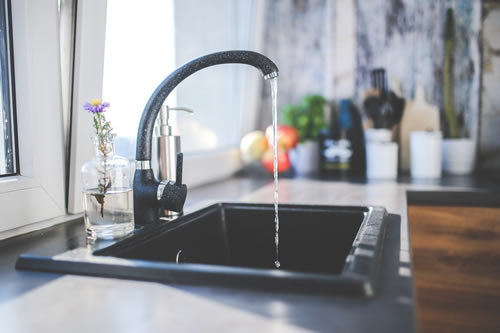 All Star Plumbing offers a great way to clean out your pipes this spring. Drain and sewer pipes clog up for numerous reasons one of which is just the gradual build up that occurs inside the pipes over time. It can be a good idea to clean your pipes out periodically. The best way to do this is by having the professionals from All Star Plumbing bring our high pressure water-jets out to your home. The days of the traditional snaking to unclog drains are in the past, we utilize a water-jet because it provides our customers the most efficient and economical method available to clean out those clogged pipes.
Using a high pressure water-jet guarantees the most complete cleaning of your drain system possible. Not only does the water-jet remove build up, it can also clear out large clogs and tree roots that are blocking smooth travel through the pipes. A major benefit to the water-jet is its ability to clean out your entire plumbing system. The water-jet can clear out pipes that are deep in your system which will prevent clogs from occurring in the near future as well.
Rest assured the experts at All Star Plumbing will first inspect your drains and pipes to look for any blockages and determine the cause. They will then use that information to set the water-jet to the correct fitting setting based on the size of your pipes and any clogging that they've found. When our expert plumber leaves your home you'll be confident that the water-jet has cleared the way for many years of smooth operation within your home's drain and sewer pipes.
Do you know how long the green belt trail system is?
The greenbelt trail system is over 30 miles long when you take into account both sides of the river as well as the trails that break off from the main green belt. Plenty of space to get out there and hike, bike and run this summer!
Why Have a Tree Removed?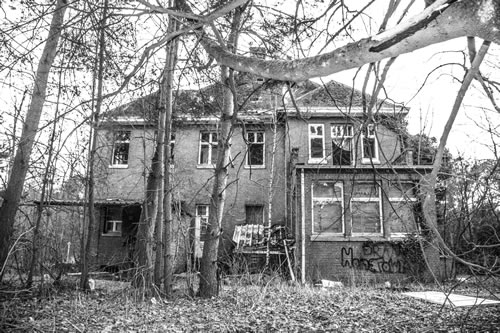 The look of a big, beautiful tree shading the yard makes you feel peaceful and relaxed but are there ever situations where that tree needs to go? There definitely are! Unfortunately there are times where a tree simply must come down and while this can be a very difficult decision, especially if the tree has been there since you bought the house, it can still be the right decision. If the tree is dead or unhealthy it should come down as quickly as possible. It can become a danger if it were to fall on your home or your neighbor's house while people are inside. It could also fall into the street and cause vehicle damage or an accident. Some signs of an unhealthy tree include the top of the tree or branches beginning to die back or the trunk showing signs of decay. In other situations a perfectly healthy tree may get damaged in a storm and be beyond repair, this tree should also come down to prevent a dangerous situation.
Potential property damage is another reason to take down a tree. If the tree is growing too close to your house, outbuilding, or utility lines or if the roots have spread too close to one of these, then the tree may need to come down. If the tree is leaning in a dangerous direction such as towards one of these structures or a children's play area, it may also need removed. It may also be that your yard is heavily wooded and a tree needs to be removed to create space to play or allow for the lawn to grow.
Taking down a tree can be a tricky job and it's recommended that a professional handle the job. All Star Plumbing & Restoration can take down the tree safely and efficiently without leaving you a giant mess. Whether you need an entire tree removed or simply some trimming, All Star Plumbing & Restoration is up for the job. Our years of experience allow us to avoid damage to your home, fence, or other property. We'll also be sure to get rid of any mess that's created during the job. So if you've got a tree or stump that needs removed give us a call today.
Customer Feedback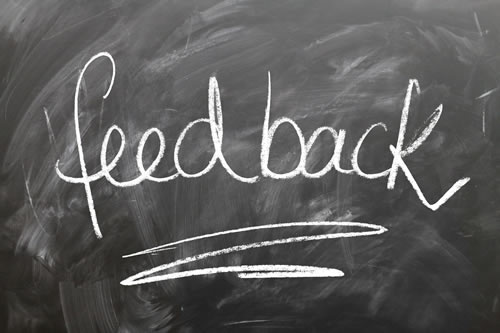 In the day of instant information on everything getting, and keeping, positive reviews online actually means a lot. Certainly if a company is failing to meet customer expectations people will be posting negative reviews right away. We're proud of our 4.5 star rating on the Better Business Bureau (BBB) website, Yelp, Google, and Facebook. Literally hundreds of customers have been 100% satisfied with the results they've gotten from All Star Plumbing & Restoration, and they've even taken the time to post a review.
At All Star Plumbing we understand that our customers could go to lots of other places for their plumbing work, but they've chosen to work with us and we value that highly. We think the results speak for themselves in this small sampling of reviews that our customers have posted. Take a look and you'll see why All Star Plumbing & Restoration should be your first call for your next plumbing or restoration project.
"Brian did a great job for us. Was honest, reasonable & timely! Cannot recommend them enough!" – Mollie A.
"Yes, they are as good as it gets.....Had a bathroom shower faucet that began as a 'drip' that escalated into ...well...as if I had the faucet turned on completely! Phoned All Star 6PM on Wednesday evening....made appointment for following morning....Showed up on time...polite young gentleman named Tyler addressed the situation within 45 minutes...just how long it should have taken. Previously called a local well-advertised 'handyman' service who got the problem wrong (after specific explanation on the phone), address wrong and showed up late for an 'estimate'. MINIMUM charge was DOUBLE the amount charged by All Star...and they're not even plumbers....told I would be charged for travel to get the part (after seeing the part that needed replacement) and it would drive the cost up. Unbelievable!
Highly recommend All Star for any plumbing needs....they will return to install my kitchen faucet in the very near future.....Honest, fair, polite and professional..yup....that says it all!" – Chuck L.
"Brian and his crew are awesome. I have used them a number have times and they have done great work." – Rob T.
"Brian, Nick and John are great! They are dependable, trustworthy, and knowledgeable in their profession. I highly recommend their services. Thanks All Star for making our major inconvenience a minor problem. Everything works and looks great!" – Mike T.
"Well a year after my first experience with All Stay Plumbing and I had a leaky pipe in my crawlspace and they were my first call. They were prompt and showed up the next morning to (I called them in the late afternoon) look at the leak. They assessed my leak and told me that it was a cheap repair but I decided to have them replace all the drains in half my house. They were fast and did amazing work and gave me a very, very good price. It is so nice to have a plumbing company to call that is reliable and well-priced." – Philip O.
Make Your Own Bath Bomb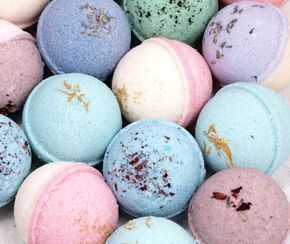 Looking for a fun science experiment to do with the kids this summer? Try having them help you make their own bath bombs. They'll have a great time making them and a blast watching them fizz and change colors in that bath. They're easy to make and only cost about $2 each when you make a dozen of them.
Materials List
4 oz corn starch
8 oz baking soda
4 oz Epsom salt
4 oz citric acid
1 Large bowl
Wisk
2.5 tbsp coconut oil or other vegetable oil
1 tbsp water
4-6 drops food coloring
1 Small jar or bowl
Silicone molds
Optional Items:
Essential oil for scent
Biodegradable glitter or dried flower petals\
Instructions:
Begin by using the whisk to mix all of the dry ingredients together in a large bowl (Epsom salt, corn starch, citric acid and baking soda). If you've chosen to add glitter of flower petals add those in now as well.
Next mix together the wet ingredients (vegetable oil, water, essential oil and food coloring). You can add more or less essential oils to fit your taste for the scent but generally about 2 tsp will get the job done. Use the jar for an easy way to shake these up together.
Slowly add the liquid to the dry mixture. This is critical as it must be added extremely slowly, think like a teaspoon at a time. Wisk as you go along and slow down if it gets too fizzy. You're looking for a mixture that resembles damp sand.
Put that into the silicone mold immediately so that it doesn't begin to dry out in the bowl. Press the mixture firmly into the mold and let it dry. To be safe allow up to 24 hours for them to completely dry and then pop them out.]
Toss one in the bathtub and enjoy the results!
Past Plumbing Newsletters