Most Common Plumbing Problems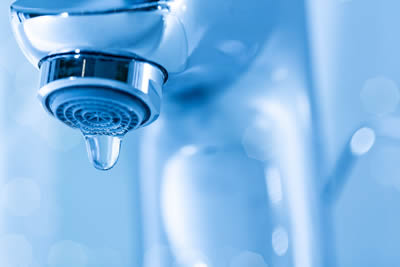 Many of our customers have asked us during visits, "What are the most common plumbing problems?" or "Is my plumbing issue normal?" We thought it might be helpful to put together a list of the most common plumbing issues we get called for. The next time you're dealing with one of these at least you'll know it's a normal problem and one that can be easily resolved after a visit from All Star Plumbing and Restoration.
Dripping faucets – nearly everyone has dealt with a dripping faucet in their home at some point. While in many cases it's a slow drip it can still add up to a lot of wasted water and a much larger water bill. If your faucet is dripping just 3 drops per minute that will add up to 157 gallons of water per year.
Clogged toilet, bath, or shower drain – most customers have no idea what is clogging up their drain but it's strongly recommended that you call a plumber before dumping any type of over-the-counter drain cleaner down there. In some cases those chemicals will actually do more harm than good to your plumbing system.
Running toilet – most people can immediately recognize the sound of a running toilet, but you may not realize that it equates to the sound of money leaving your bank account. A running toilet can go through up to 200 gallons of water per day! It won't take long before the cost of putting off the repair outweighs the cost of a visit from the plumber.
Faulty water heater – for most homeowners the water heater will need replaced at some point and it's often the most expensive plumbing problem they've had to deal with. Typically it's obvious that you no longer have hot water and the water heater needs repaired or replaced. While you may hope your water heater will simply last forever, the reality is that the lifespan is typically 8-12 years. A leaking water heater can even cause water damage to your home so it's important to check your water heater routinely.
Low water pressure – it's particularly common for older homes to have issues with low water pressure. In some cases simply replacing a showerhead will take care of it, but in other situations a leak somewhere in the home's plumbing needs to be addressed in order to restore water pressure.
Leaky hose bib – this is an important one to address as we prepare for the upcoming winter. Be sure to protect your hose bib or replace older ones with frost-proof options. This will help prevent your hose bibs from leaking next spring.
Leaky pipes – many people falsely assume that this is only an issue during the cold winter months, but a leak can begin at any time. The majority of leaks begin near a joint so we encourage homeowners to watch for wet spots on the ceiling or other areas and contact a plumber immediately if one is discovered.
Sump pump failure – generally this gets discovered after a long period of heavy rain when the sump pump fails to function properly. Do the annual preventative maintenance and in many situations sump pump issues can be avoided.
The average American will have a plumber out to their home once every 3 years, and in many situations it's for one of the 8 issues described above but whatever your plumbing need is the
certified plumbers from All Star Plumbing and Restoration
can take care of it for you.
Sewer Line Problems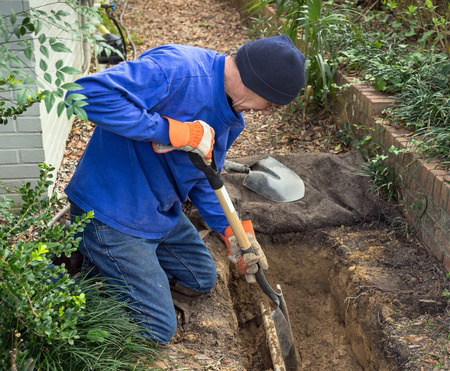 Many homeowners give very little thought to the sewer lines running from their home to the main city sewage system, until there's a problem. It may seem like something you'll never have to worry about, but in reality many people will end up being responsible for sewer line repair or replacement at some point. Depending on the type of pipes your home has – clay if built prior to about 1980 or PVC if built after that – you're looking at replacement between 50-100 years after installation. This means any home built prior to 1970 is likely to need sewer line replacement in the near future, if it hasn't already been done.
Suspected sewage line problems are not something to be put off. If you suspect an issue you'll want to get it addressed right away to hopefully limit it to a repair or replacement of just one portion of the sewer line, rather than replacement of the entire system.
What are the signs to watch for in terms of potential sewer problems?
Chronic Clogs – if you have persistent plumbing clogs that are resulting in back-ups into the sink, toilet or shower you may have a problem with the main sewer line. The best way to determine this for sure is by contacting All Star Plumbing and Restoration and having a certified plumber take a look.
Smells – a problem with the sewer line will often make itself known through a foul odor. If a smell is strong enough to be noticed inside the home, you have a sewer line issue.
Yard Spots – a sewage leak in the yard can act as a fertilizer resulting in an area of the lawn that is thicker and greener than the surrounding area. It may also be evident in areas that are constantly wet or warped. If you notice one area of the yard that just seems to never dry out, contact a plumber.
Presence of Insects – small insects can get in through cracks in the sewer line so if you see sewer flies, cockroaches or palmetto bugs it would definitely be worth investigating to determine how they're getting in to your home.
If you notice one of these symptoms of a problem the team from All Star Plumbing and Restoration can come out and help you determine the source of the issue. In many cases it's simply a blockage in a specific drain pipe, which a plumber can easily resolve. In more severe situations old pipes may have collapsed or cracked or been invaded by tree roots. In any of these scenarios the pipes will need to be either repaired or replaced. There are several options to talk through with regards to the best resolution for the problem based specifically on your situation. All Star Plumbing and Restoration will work with you to determine the most cost-effective solution while doing the least amount of damage to your yard.
Fall Bathroom Decorating Tips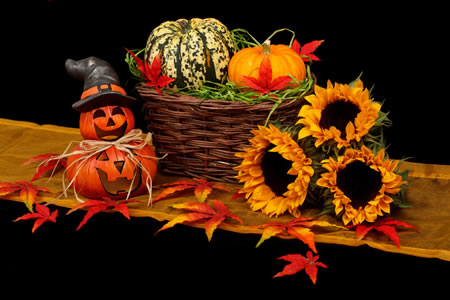 Interested in making your bathroom festive for the fall and adding a beautiful look for your Thanksgiving guests? Here are some great tips to get you stated.
Color – take a minute and think about the colors that make you think of fall. Vibrant oranges & yellows as well as various shades of brown create a beautiful look. While you're not likely going to paint your bathroom, you can easily bring these colors into your space through seasonal decorations, towels, floral arrangements and other options. Picture a walk through the woods with the leaves in full color – whatever colors come to mind will be perfect for decorating your bathroom.
Scent – there are some distinct smells that go along with the fall season. Most people think pumpkin spice, fresh apples, cedar wood, cinnamon, pecans or a crisp outdoor scent. Any of these will be the perfect complement for your fall bathroom decorating. Get a scent plug-in or candle and instantly set the mood for fall. You can bring the scent in through hand soaps and lotions as well. Nearly every store sells these products in seasonal smells and often in festive bottles that will look great on your sink.
Décor – there are endless ideas for decorating around the sink or on a bathroom shelf this fall. Pumpkins, gourds, leaves, apples, straw or other harvest related items, turkey decorations or even fall colored baskets can all create the look you're going for. Check your local craft store for a glass vase or bowl. Fill it with fall colored stones and then add a floating leaf candle to create a custom look.
Linens – there are many great options for towels, rugs and shower curtains. Whether you want to go full on fall with apples, leaves or pumpkins on your towels, or a more subtle décor by selecting a fall color for these items, the impact is a beautiful seasonal look that's unique to the bathroom.
Pumpkin Pancake Recipe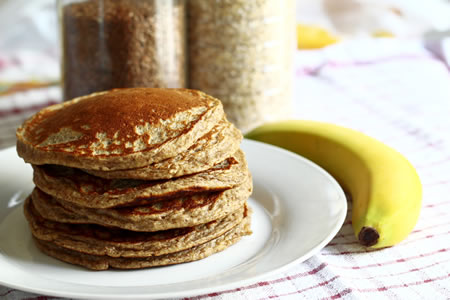 This time of year is all about pumpkin spice everything so here's a great recipe to create some delicious pumpkin yumminess at your breakfast table.
Ingredients:
1 1/1 c. milk
1 1/3 c pumpkin puree
2 eggs
2 tbsp vegetable oil
2 tbps vinegar
2 c. flour
3 tbsp brown sugar
2 tsp baking powder
1 tsp baking soda
1 tsp ground allspice
½ tsp nutmeg
1 tbsp ground cinnamon
½ tsp ground ginger
½ tsp salt
In a bowl mix together milk, pumpkin, eggs, oil and vinegar. In a separate bowl combine flour, brown sugar, baking powder, baking soda, allspice, nutmeg, cinnamon, ginger and salt. Stir in the pumpkin mixture just until combined. Heat oil in griddle and pour batter in to create pancakes.
Past Plumbing Newsletters