Does water damaged drywall have to be replaced?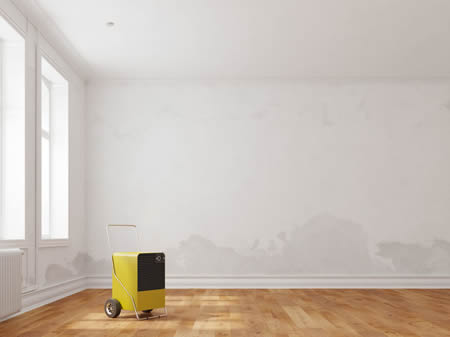 When water damage occurs in your home or business you may immediately assume that the drywall will have to be replaced, but that may not always be the case. Depending on the severity of the water damage there may some steps you can take to avoid replacement. The key is speed. Damaged dry wall must be addressed quickly to avoid the risk of mold growth.
How to check the level of water damage to your drywall:
First, check the drywall itself for moisture. This can be done either with the use of a non-penetrating moisture meter or by using a screwdriver to poke holes. The best spot to do that is behind the baseboards. If the drywall is soft then it is wet.
Second you'll need to check the condition of the interior of the wall. Again there are two options use of a penetrating moisture meter or make a larger hole and check for moisture both on the studs and the insulation. If the insulation is found to be wet it will need to be removed. In order to remove the insulation, you'll need to cut the walls at least 2' up and replace everything from there down. Wet insulation is not something to mess around with as it can stay wet for a very long time and is the perfect breeding ground for mold spores. In addition, it will no longer serve its primary purpose as it won't be able to insulate your home after getting wet.
If you discover that the drywall is wet but not the insulation then you have an opportunity to save the drywall by letting it air out.
It's important to note that any drywall that has been wet for a significant amount of time, more than 24 hours, should be replaced. The risk of mold at that point is just too high to consider letting it dry on its own. If you see, or suspect, mold it's highly recommended that you
contact a professional such as those at All Star Plumbing and Restoration, to assist with the removal and clean-up of the area.
If not properly and promptly removed mold can spread throughout the entire home and make addressing water damage substantially more difficult.
Getting ready for winter? Time to consider radiant heating.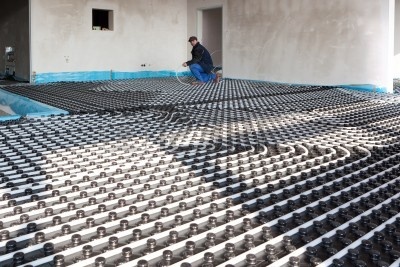 As we move through the Fall we all know there's a day coming when we'll have to turn on the heat in our homes, whether that's forced air heating, electric baseboards, or space heaters one way or another you have to heat your home. While radiant heating has been around for a long time, actually since the Romans in the 1st century B.C., it has recently come back into favor in a big way. It's a great choice for those looking to reduce their carbon footprint, as well as their heating bills. While radiant heating may not be the least expensive upfront option it definitely pays for itself over the years.
How does radiant heating work? Essentially radiant heating warms the floor to about 80 degrees which then warms the air above and the entire room. Radiant heating has the advantage of running through constant and insulated flooring which reduces the inefficiency that comes from standard heating systems. In standard heating, a substantial amount of the heat is lost in the process of the air traveling through the ductwork to the desired location. This problem is completely eliminated with radiant heating.
The warm air comes from the bottom up allowing for a more consistent room temperature then forced heat that comes in shoulder high, or from just one location in the room, and then rises to the highest points. You may notice with forced air heating that you often need slippers in the winter but the top half of you feels comfortable. This will no longer be a problem when you install radiant heat. In addition you'll notice how quiet radiant heating is. There's no more loud noise from the radiator and blowing of the furnace pushing the air through the house.
The best time to install radiant heating is during new construction or the installation of new flooring. It's recommended that this type of heat be used with stone, concrete, vinyl flooring, or ceramic tile. We would not recommend the use of radiant heating with wood or carpeting as it can cause damage to the wood and be less efficient with carpeting. The professional team at All Star Plumbing and Restoration has extensive experience installing radiant heating and can get you a quote right away. If you're ready to reduce your energy bill 20-50% this winter, give us a call.
Pastel Problems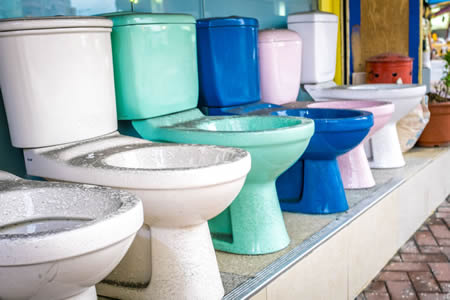 Do you have a bathroom that features a pink bathtub, olive green sink or baby blue tile? We've all seen these 1940-1950's bathrooms, and for many people it's a major turn off when buying a house. So what are your options if a full bathroom renovation isn't in the budget? Turns out there are several things to consider.
Embrace the Color – it turns out that vintage bathrooms are making a big come back. There are actually home buyers looking for homes that have maintained that retro look. One way to modernize without gutting is to use the trim tile color as your primary accent. In most cases this is black or white. Take that and use it for the vanity, towels, window treatments, and wall hangings. Typically white paint on the walls goes well and highlights the contrast with the pastel.
Refinish with a Professional – there are many local companies that offer great services to refinish the tub and tile at a reasonable price. The results are often better than the DIY products and hold up well to the wear and tear a bathroom gets. They will also allow you to change the color of tubs and tiles to a much broader range of options than you'll find at the hardware store. Hiring a professional will also minimize your downtime with the bathroom. Generally, it will be able to be used 24 hours after the project.
Refinish it Yourself – while it may be more work, it will save you some money to do the refinishing job yourself and it's still the best option for the environment over throwing all of your bathroom fixtures into the local landfill. You can buy kits that include the epoxies to do a refinish and will provide a list of the necessary tools. The key to success is all in the sanding. This is the most critical step. The rougher the surface the better the adhesion of the epoxy and the better your final results will be. If you want to guarantee the best look in the end, use a spray gun. It will create a much smoother finish then brushing and rolling. With curing time, expect this project to take at least 3-4 days to complete. Toilets are notoriously difficulty to refinish so you may want to contact All Star Plumbing and Restoration to replace that dated toilet.
Whatever your budget and available free time, there's an option to change the bathroom you can't stand to a bathroom you're proud to show off. Whether you keep the cotton candy color or choose to cover it up you can easily have a modern 2018 look to match the rest of your home.
Tips for Finding a Good Plumber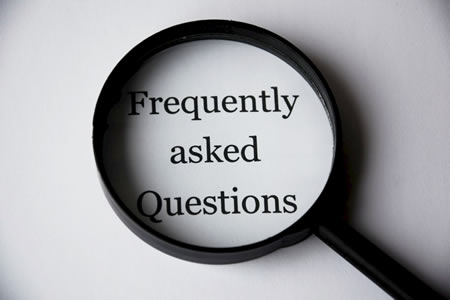 Most people will at some point need the services of a plumber whether it's for a minor issue or a major problem, but you don't want just "a plumber", you want a – good, reliable, trustworthy plumber. You also want to be able to still pay your mortgage after their visit. So how do you go about being sure the plumber you're calling is going to provide great service at a reasonable price?
The best way is to seek plumber recommendations. Ask friends, neighbors, co-workers, and family members which plumbers they've used and whether they would recommend them. More than likely you'll begin to hear the same plumber named several times from various people which is a sure bet for a reliable source to meet your plumbing needs. If you can't find a referral from anyone, read reviews online and see what the general public has to say about the various plumbers in your area. Customers who have had a particularly bad experience will post about it, so if you find someone with largely positive reviews then you likely have a winner. It can also be beneficial to call the Better Business Bureau and ask about the plumber you're considering using. They can provide information on any complaints or unresolved issues filed against the company
Ask good questions when you call a plumber. Confirm that they are a licensed and insured plumber. Ask how long they've been in business. Ask about a guarantee or warranty for the work they'll be completing, and ask if they'll come to your home to complete an estimate. It's not necessarily a good sign if they aren't willing to come out and provide a proper estimate. Often times a plumber that gives a quick estimate over the phone will end up charging you more when they actually come out and see the job. The only way to ensure a flat, fixed quote is if the plumber comes out and sees the job.
It's also a good idea to get more than one estimate, especially for a larger job. Make sure each company provides a detailed and complete estimate so you can compare apples to apples. If one plumber's estimate comes out higher ask them why their price is more expensive. There may be things that the cheaper company isn't telling you, or the quality of work may be lower. It's important that you always get the quotes in writing to prevent changes later on.
All Star Plumbing and Restoration is happy to come meet with you to discuss the job, provide a full and accurate quote, and provide references of customers that have been using our plumbing services for years. Any plumber you work with should be able to offer the same top level service at a competitive price.
Past Plumbing Newsletters