How to Install a New Dishwasher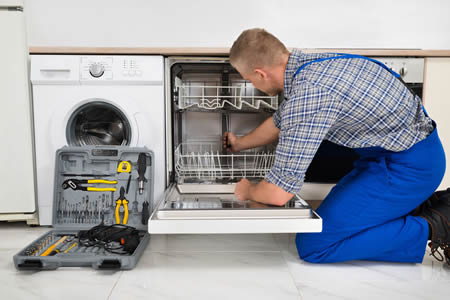 Dishwashers are pretty much a standard feature in most homes today and for the most part they run great and make life easier, but eventually they'll need replaced. The good news is that this is a job that many homeowners can handle themselves. Here are some simple steps to follow to make your next dishwasher installation go smoothly.
Assess the current dishwasher – in general replacing a dishwasher doesn't require any special tools or skills, but there are some exceptions. The majority of dishwashers are 24" wide. Measure your old one before you head to the store and make sure the new one is the same size to avoid needing to make any changes to your cabinetry. Next take a look at the flooring. Over time new floors may have been put in which now make removing the old dishwasher more difficult. Make sure you can easily slide your existing unit out, otherwise you'll need to either loosen the countertop or remove some of the flooring, at which point you may want to get professional assistance.
Getting Started – put down an old blanket or rug to protect the flooring in front of the dishwasher during the removal, get two adjustable wrenches, a pair of pliers, a screwdriver, a level, and a shallow pan and sponge to collect water that will drain from the lines when disconnected. Next turn off the power to the dishwasher either by unplugging it under the sink or turning it off at the main panel. You'll also want to turn off the water running to the dishwasher at the closest shutoff valve, typically under the sink. Remove the old dishwasher.
Bring in the new dishwasher – lay it down and make sure all of the connections are present. Then remove the cap from the drain line connection and attach the drain line to the dishwasher. You'll want to use pliers to crimp the clamp around the hose to secure the drain line and then thread the drain line through the hole under the sink.
Place the new dishwasher – go ahead and slide the new dishwasher into place. At this point use your level and wrench to adjust the height of the legs and make sure the dishwasher is level. Once its level go ahead and secure it to the countertop using screws.
Wiring – re-attach the wires of the same color, screw on wire nuts and wrap with electrical tape. You'll need to place the copper ground wire under the green-round screw and tighten it down.
Supply Line – go ahead and attach the dishwasher supply line to the "dishwasher 90" (you may need to purchase this from a hardware store as it often is not included with new dishwashers). Tighten this with a wrench.
Fire it up – turn back on the water and power supply to the new dishwasher, attach the drain line to the plumbing and tighten the clamp around the hose, and give it a test run.
Setting up a new dishwasher
is generally a pretty straight forward process, but if you run into any trouble or would just rather spend your Saturday doing something more fun, call All Star Plumbing and Restoration and we'll be happy to help you out.
Tis the Season for Moving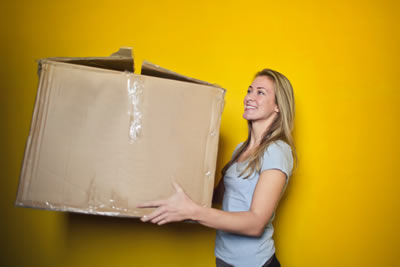 Summer is the peak season for moving, especially the month of August. Whether you're a homeowner looking to get settled before school starts, or a recent grad relocating for college or that first apartment, it often happens towards the end of the summer. All Star Plumbing and Restoration offers packing and moving services. After years of experience helping homeowners pack and move after some type of home disaster we have become pros at the entire process, making us well suited to help with every type of move. While we're here to do all the heavy lifting for you it can still be overwhelming to figure out where to start, so we have some great tips to make the process easier.
Set Aside Critical Items – this would include things such as important documents, medications, phone chargers, medical equipment, jewelry, keys, and even things such as food and toilet paper. These are items you'll need either during the moving process or immediately upon arrival at your new home and/or items that you want to keep with you to ensure safety.
Purge – moving is a great excuse to have a garage sale, donate to your local charity, and just get rid of items you no longer need or use. Unfortunately many people plan to do this during a move but wait too long to get started. Once you get down to a tight timeframe to get out you'll feel pressured to just move everything to the new house and sort it out there, so start early with the process of figuring out which items you don't intend to take.
Boxes, boxes and more boxes – you will be shocked at the number of boxes you'll need to pack your home. You can get many boxes for free from retail stores, small businesses, and those who have completed their move and will list them on Nextdoor.com or Craigslist. Don't be shy just ask the manager on duty and you'll likely leave with a big stack of boxes to help you get started. You may also want to consider purchasing a tape gun. For the amount of taping you'll be doing it will save you a tremendous amount of time.
Pack Smart – the general rule is to pack heavy items in small boxes and lighter items in larger boxes, so be sure to get boxes in a variety of sizes. Keep your clothes in drawers and on hangers. There's really no reason to put clothing in boxes simply to have the work of hanging them all back up again. Pack the kitchen last. You'll need most of those items up until just before you move, and you'll need them first on the other end. Those boxes should be the last in and the first out. Use plastic wrap for fragile items. While you can expect the movers to be cautious with your belongings it's still wise to wrap glass items such as wine glasses, plates, home décor items, etc. in bubble wrap to protect them.
The professionals at All Star Plumbing and Restoration are here to help with your next move so give us a call
. We're happy to put our extensive experience to work for you.
Commercial Plumbing and Restoration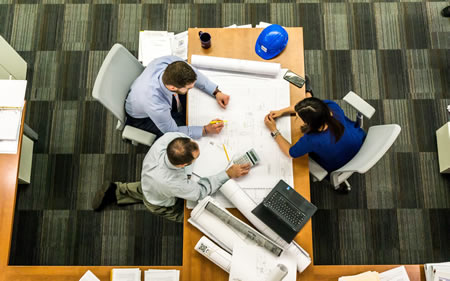 The Boise economy is booming, and many new entrepreneurs are looking for space to get their new business up and running. All Star Plumbing and Restoration is here to help. Commercial plumbing tends to be an area that most business owners know very little about, and may be intimidated to attempt themselves. Our years of experience allow us to walk the property with you and help you determine exactly what your plumbing needs will be, and the best way to get them accomplished.
If you're building a new location there can be countless decisions to make with regards to your plumbing needs. There are also many local requirements for permits, zoning, waste water disposal, facility plumbing rules, and more. Without a knowledgeable professional it can be extremely confusing to navigate all of this, so let us help.
One of the unique features of All Star Plumbing and Restoration is our ability to really be a full service provider. We can jump in whether you're looking at a new facility, or needing to restore an older one. Our restoration services cover everything from simple painting or tree removal, all of the way to drywall removal/replacement, carpet replacement and extensive demolition. We even offer services to clean out those old, existing pipes and have them ready to run smoothly for you for years to come.
While commercial plumbing and restoration may not be the most exciting part of opening your new business, they are definitely important and require proper planning and execution. The last thing you want is a plumbing problem, such as a leak or clogged pipe, to shut your business down. We've found that in many commercial settings plumbing has not received the maintenance that most people do in their home. In general plumbing takes a much harder beating in a commercial setting so it's highly recommended that you have it inspected prior to signing a lease on an older building. This is the best way for us to get an idea of any issues and give you an estimate of the costs you'll be looking at going forward. Many older buildings have issues with slow drains or unusual noises, most of which can be fairly easily addressed prior to moving in with some basic planning. Let us work with you to take plumbing off your to do list.
Back-to-School Lunch Recipe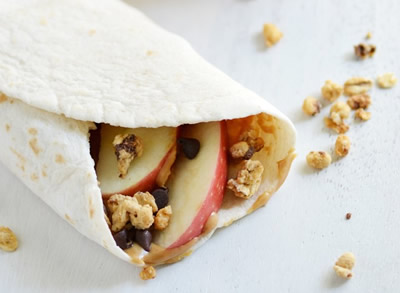 Looking for a way to mix up the traditional peanut butter and jelly sandwich this year? Here's a great new twist that your kids are sure to love. Try an apple peanut butter wrap this fall!
Ingredients:
Peanut Butter
Apple Slices
Dark Chocolate Granola
Tortillas
Mini Chocolate Chips
Spread a layer of peanut butter on the tortilla shells. Spread apple slices in a line down the middle of the shell and sprinkle with granola and chocolate chips. Wrap up like a taco and enjoy! This simple recipe is loaded with both protein and taste!
Past Plumbing Newsletters