My Pipes Froze, Now What?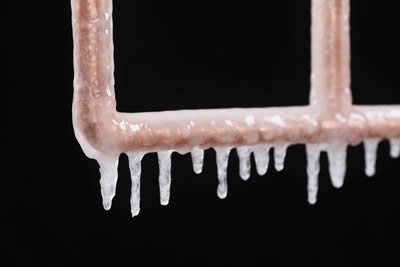 There are many tips to help prevent the pipes both inside and outside of your home from freezing, but what do you do if it's too late? If you find yourself in a situation where the pipes have frozen there are a few steps you should take.
If the pipes have frozen but not yet burst, begin by thawing them out. Use a hair dryer and start by warming the area of the pipe closest to the faucet and moving out from there. Continue until you get to the coldest section of the pipes. You'll know you've been successful when water begins flowing freely through the pipes again. If for some reason this doesn't work, or if you find that many of your faucets don't work when turned on, contact All Star Pluming and Restoration for some assistance. Of course it's never a good idea to try to use a torch or open flame to melt the pipes as this would present a fire hazard.
If things have already gone from bad to worse…frozen to burst, then you'll need to take a different route. In that case, you'll want to start by turning the water off at the main shutoff valve. Be sure to leave the faucets throughout the house turned on though. If you find that you already have standing water in the house, be sure not to operate any of the electrical appliances to prevent risk of electrocution. If you reach the point of water in the home you're likely going to need the services of both a plumber and a home restoration specialist. The team from All Star Plumbing and Restoration can assist in both of these areas. Give us a call and let us take a look at your situation. We'll help you figure out the extent of the damage and the best plan to work with your insurance company to get the home repaired quickly and correctly.
The most common situation for frozen pipes is in the case of a vacant home. This can be simply because of a vacation during the winter months. If you're going to be gone for a period of time do a few simple things to prevent your pipes from freezing. First don't set the thermostat in your home below 55°F and make sure you have new batteries in the thermostat. Secondly have someone check in on your home periodically to make sure the heat is running and that the house is staying above that minimum temperature threshold. Leave faucets dripping slowly or shut off and drain the water system. These few simple steps could help you prevent a major catastrophe upon your return.
How to Fix a Leaky Sink Faucet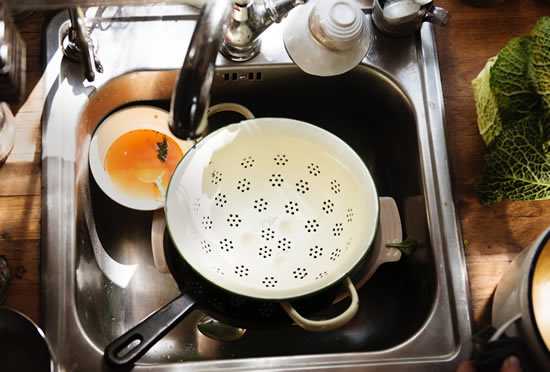 Your kitchen may have gotten a serious workout through the past few months with larger-than-normal holiday meals, and additional holiday guests. Over time parts inside your kitchen faucet will wear out and require replacing. The good news is that if you see a slow drip coming from your faucet you can likely take care of it quickly and for a minimal cost. In many cases the most difficult part of this job is simply finding the replacement parts needed.
To begin, note where the leak is coming from. Is it dripping around the base of the faucet or is it coming from the end of the spout? These different locations will require different replacement parts. After you've noted the source of your problem, go ahead and turn off the water supply. Typically this is done through the shutoff valve under the sink. Next turn the faucet on to drain the remaining water and then plug the drain with a towel or other type of covering to prevent the loss of small parts.
As you begin the process of disassembling the faucet be sure to note the order of all of the parts so that you can properly reinstall them later. In most cases laying them out in the order they come out in will be the most helpful option. After all the other parts are out inspect and clean the interior of the valve. You can soak the valve in vinegar to assist with the cleaning process.
Once you determine which parts need replaced, by inspecting for wear, go ahead and get the replacements from your local hardware store and begin the reassembly process. It's recommended that prior to putting the parts back on to the faucet you turn the water back on to flush any loose particles from the line and avoid damaging your new parts later on.
Once you've reassembled everything, go ahead and slowly turn the water back on. If the water flows freely and the drip has stopped you're all set. If the water is flowing too slowly it's possible that the aerator is plugged. Unscrew it and clean it out then replace it and see if the problem is resolved. If for some reason this has not solved the issue, you may need to contact the plumbing team at All Star Plumbing and Restoration. If something more substantial is causing the leak, our plumbing staff will be able to take a look and get it resolved quickly. A dripping faucet is both annoying and a costly waste of water but with such an easy repair process there's no reason to put off taking care of it.
Laundry Room Make-Over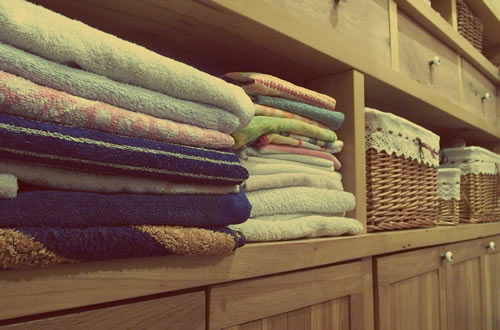 Looking for a small but high impact project to tackle? Try giving your laundry room a make-over. The laundry room may not be the high point of your home but having it organized and clean can create an oasis in your home. If you're really feeling motivated, and the budget is there, consider relocating your laundry room. More and more homeowners are moving the laundry out of the basement and onto the first floor, but some have gone as far as putting it up on the second floor of the house.
The obvious advantage to a second floor laundry room is the proximity to bedrooms and the reduction of energy spent hauling laundry up and down the stairs. Of course be aware that the upper floor laundry room will require some additional care. You'll need to have extra insulation and motion-arresting pads to limit the vibration and noise factors. You may also want to put a moisture sensor under the washer to ensure early notification of a leak to prevent damage to first-floor rooms. If you decide to put it in a closet make sure you allow for proper ventilation as well.
For a highly efficient set-up you'll need a layout that includes these four items – appliances, laundry baskets, supply storage space, and a work surface area. Everything should be within a few steps of each other for easy access. In many situations the washer and dryer will be next to each other or stacked so laundry transfer is a breeze. Adding a cabinet or two will give you space to store items such as detergent, dryer sheets, fabric softener, stain remover, etc. In many situations if this storage space is up high it can be a great spot for keeping all household cleaners. Having a work surface to fold and stack clothes or treat for stains is extremely helpful as well. If you have a side by side set-up for your appliances consider simply putting a countertop over top of them.
One popular new trend is the addition of an area to bathe the family dog. As more and more homeowners are adding a dog to the house, people are in love with the idea of a pet-washing station in the laundry room. This can be especially helpful if the laundry room is right near a door coming in from the outside. Now that muddy pet can be cleaned up before hitting the carpet.
Other items to consider are storage and clutter. For many homes the laundry room is also a mud room. Create spaces for things like shoes, coats, winter hats & gloves, and other items to be stored. This can be with bins, cubbies or slide out drawers in cabinetry. In addition, there will be clothes that need to be hung up either for drying or after ironing. Install a drop down drying rack or an apron style rack to minimize needed space and for out-of-site storage when not needed.
When you consider how much use the laundry room gets – nearly every day in most homes – it makes it worthwhile to spend some time and money maximizing its functionality as well as its visual appeal. It can also send a message to prospective buyers if you decide to sell your home. Buyers that see a well done laundry room will appreciate the attention to detail compared to a home that just has a washer and dryer shoved in the corner of the basement.
Hearty Beef Stew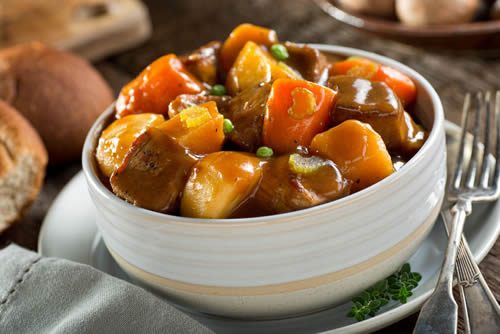 Looking for something perfect to serve on a cold winter evening? Try this delicious, and very filling, beef stew. Allow plenty of time for your meat to simmer and you'll be sure to enjoy something perfectly tender.
Ingredients
2 lbs stewing beef
5 tbsp flour
½ tsp garlic powder
½ tsp salt
½ tsp black pepper
3-4 tbsp olive oil
1 chopped yellow onion
2 tsp Worcestershire sauce
6 c. beef broth
3 tbsp tomato paste
1 tsp dried rosemary
3 potatoes, cubed
4-5 carrots
4 chopped celery stalks
1 c. peas
Directions
Combine flour, garlic powder, salt and pepper and toss with beef to cover. Heat oil in a large pot and cook the beef and onions until browned. Add Worcestershire sauce and beef broth. Stir in all remaining ingredients with the exception of the peas. Reduce heat to medium low, cover and allow to simmer for 1 hour or until the beef is tender. Add peas for the final 5-10 minutes of cooking time just prior to serving.
Past Plumbing Newsletters