Common Plumbing Myths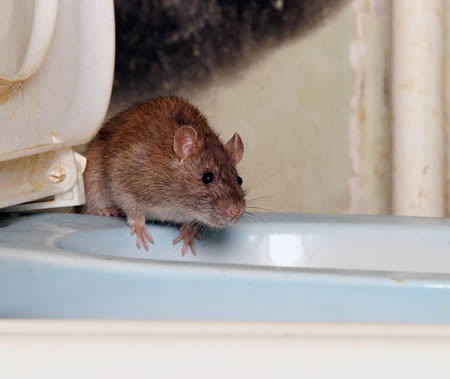 Since the beginning of indoor plumbing there have been myths about pipes, toilets, sinks, and plumbers for that matter. Some are completely harmless or will make you laugh, but others can actually cause damage to your plumbing, and cost you money for repairs later on. Some of the most common myths we hear are the ones listed here. If you come across something that you're not sure about send us a note or give us a call, we'll let you know if it's fact or fiction.
Myths:
If it fits you can flush it!
False, just because an item may go down the toilet doesn't mean it's safe to flush it. While this may sound gross, if something falls in other than toilet paper or waste products, you need to get it out. Put on some gloves and fish it out, you'll save yourself potential problems later.
The garbage disposal is basically an incinerator.
False, the garbage disposal is actually not able to handle everything you throw in it. Even if you run water while the garbage disposal is in operation you should not put peels, hot grease, coffee grinds, and many other items into it. Many people end up with water everywhere under the sink because they try to put things down the garbage disposal that it just can't handle. Definitely turn the water off and stop if you see dirty water and/or food scraps coming back up from the garbage disposal. At this point you've definitely got a problem.
A snake is the best tool to clear a blocked storm water drain.
False, the use of a snake or electric eel was the best method for clearing blocked storm drains in the past but that's no longer the case. Plumbers with an eye on the future will use a Hydro Jetter to clear the line. By using water at a high pressure the plumber can clear the line more effectively and far more efficiently. So don't be concerned if your trusted plumber doesn't break out the snake during your next visit.
It's not safe to take a bath or shower during a thunderstorm.
True, lighting can use the metal in your pipes as well as the impurities in the water to travel through your home in a split second. It's always best to just wait it out and put that shower or bath off until the storm passes.
Animals can't enter your home and come out through the toilet.
False, sadly this is not true. Animals can in fact travel through the pipes in your home and emerge in your toilet. Obviously it's not a very common occurrence but snakes and rats are certainly able to do it.
If you have a grease buildup in your pipes you should pour boiling water down.
False, while it may seem like the hot water would melt the grease and move it on its way, that's not actually what will happen. The reality is that the water will cause the grease to harden and make it even more difficult to remove.
There are many more myths common throughout the plumbing industry, which we'll continue to debunk in future newsletters. As we hear myths from other customers we'll be sure to pass the truth on to you as well. Knowing the facts can help you prevent a costly plumbing mistake.
When Disaster Strikes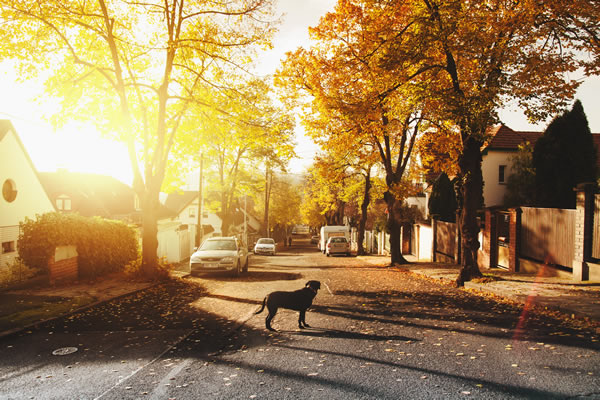 The possibility of something happening to your home is certainly not something anyone wants to spend too much time thinking about, but All Star Plumbing and Restoration wants to give you an idea of where to start should the worst happen. As you listen to the news and hear about the fires in California you may have thought about what you would do if that happened to your home. In 2017 in the U.S. natural disasters caused a record $306 billion in destruction, making it the costliest year ever. We want you to know that should you have a fire, flood, or pipes burst causing water damage, our team is here for you. We specialize in restoration and clean-up.
If you find yourself in such a disaster situation make All Star Plumbing and Restoration your first call. We can come to your home right away and assess the damage. We will then help you navigate the confusing road of working with your home owner's insurance company to get damages paid for. We understand that this is a difficult and emotional time for you and your family. Our team of professionals can help you pack and remove your belongings with the utmost care and respect.
Once we've determined what can be salvaged and what will need to be replaced, we can then begin the process of demolition. We will remove carpeting, drywall, other flooring, and anything else that is going to need to come out of your home to get it prepared for renovations to begin. We will keep you informed throughout the process so you know exactly what is happening at your home.
Once everything has been cleared out and properly disposed of we will continue to work with you through the rebuilding process.
Our experts are experienced in hanging new drywall, painting, and getting your home restored to its former state – or even better.
We won't walk away from the project until you've been made whole again. There's nothing worse than having to go through a natural disaster or other home tragedy and while we may not be able to prevent it, we can certainly help you walk through it.
How to change a push button toilet flushing system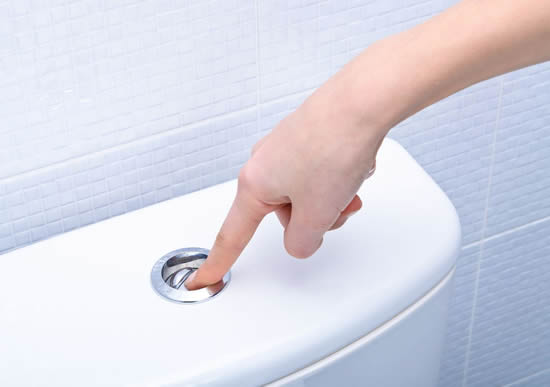 Many of our customers have switched to the push button toilet system because of its more modern look and it's more efficient use of water, but they then realize they're not completely confident in their ability to replace parts in it as needed. It turns out much of the internals of the push button toilet are the same as a standard toilet. If you need to replace the flush valve be sure to buy the right replacement parts, you'll need a top press dual flush valve. Once you have the correct parts follow these simple instructions.
To begin any project on the toilet you need to start by turning off the water supply using the isolating valve next to your toilet base. After the water is turned off, flush the toilet to remove the majority of the water from the tank. The next step for a push button toilet is to disconnect the button. This is done by removing the lid from the back of the tank and taking off the linkage connecting the button to the toilet. If you need to replace the actual button you can unscrew it at this point and install the new one.
The next part of the process is to disconnect the cistern from the toilet bowl. This will involve removing screws, wing nuts, and the water feed pipe. Lay the empty cistern/tank on its side and remove the bolts and large washer from the bottom. This will allow you to access the plastic nut and metal clamp which you'll also need to remove. Now you're ready to install the new push button toilet flushing system.
The first step to the installation is to place the new system inside the tank with the end pushed through the hole at the bottom. Put the clamp back onto the pipe, screw the plastic nut back on, and pop the bolts back into the clamp. Now you're ready to put the tank back on to the toilet bowl. Line everything up carefully to get the bolts back through the holes. You'll want to do all of the same steps you did to disconnect it in order to put it back together. These are slightly different for each toilet. The final step should be to attach the cold water and tighten it up.
Finally turn the water back on, check for leaks, confirm the tank is filling properly with water and give it a flush. If everything is fully operational hook the linkage back up to the push button and replace the lid on the back of the toilet. You should be ready for many more successful flushes! If you run into any problems or just think this sounds like a bigger job then you want to tackle on your own,
contact All Star Plumbing and Restoration
and we will be happy to take care of changing the push button on your toilet for you.
Turkey Pot Pie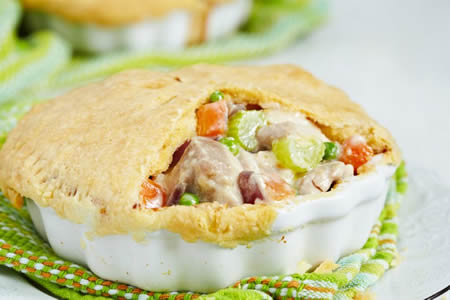 Not sure what to do with all those turkey left overs? Here's a great option that you can eat right away or freeze for later, like say February when turkey hasn't been around for a while.
Ingredients
Pie Crusts
½ c. butter
½ c. chopped onion
½ c. flour
1 tsp salt
¼ tsp pepper
1 can chicken broth
½ c. milk
2 ½ c shredded turkey
2 ½ c. frozen mixed vegetables
Preheat oven to 425°F. Put one pie crust in pie pan, prick with fork several times, bake for 9-11 minutes. Set aside pie crust to cool while making filling. To make filling begin by melting the butter in a skillet. Add onion and cook until soft. Add flour, salt, and pepper and cook for 1 minute. Slowly add chicken broth and milk, whisking constantly. Cook over medium heat until it thickens and bubbles. Add turkey and frozen vegetables. Continue cooking until vegetables are warm. Pour filling into prepared pie crust and top with other crust. Reduce oven heat to 350° and bake pot pie for 30 minutes.
Past Plumbing Newsletters