How Technology Improves Your Plumbing Experience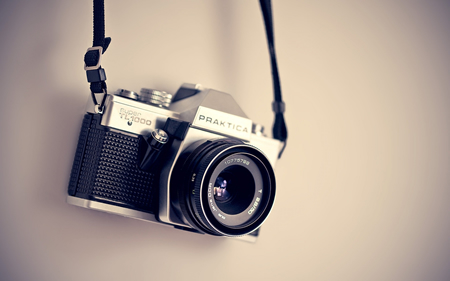 Most plumbing issues are minor problems that you can address with a plunger or drain cleaner, but how do you know if there's a bigger problem on the horizon? Contacting All Star Plumbing and Restoration for a preventative maintenance visit every few years is a great way to keep ahead of any potentially expensive issues. Our team utilizes a variety of different forms of technology to check for problems.
One of the most effective ways to see what's going on inside your plumbing is to actually see what's happening in there. We can do this by sending a waterproof camera into your plumbing. We attach this camera to a sewer cable and push it through the plumbing. This gives us an extremely accurate look at exactly what's happening in there. If we can find a crack in your plumbing before it becomes a completely busted pipe, we can address it for a fraction of the cost. This is also a great way to see if critters are getting in through breaks in your plumbing and what damage they may be causing to your piping.
Of course a camera can also allow us to get a look at more stubborn clogs and other major issues as well. If there's an issue that's not resolving through the more standard methods, getting eyes on the problem can make all the difference in coming up with a solution. It can save you an incredible amount of time and money by avoiding unnecessary trial and error in an attempt to diagnose the problem. There's no more accurate way to assess the situation than with the view of the camera.
Our camera will also save you in potential clean-up from a plumbing repair. By sending in a camera, rather than cutting through your drywall or digging up your yard, we can locate the problem without creating another one. In the past there was always the potential for a lot of damage to property in an effort to find the source of a plumbing problem, but those days are gone. These cameras are designed to go in the smallest of drains and the largest sewer pipes.
Consider giving your pipes some love this spring with a thorough inspection by the professionals at All Star Plumbing and Restoration. A small investment now could pay off big later on. Thinking of listing your house in the upcoming spring market? There's nothing better for potential buyers to see than that your plumbing has a clean bill of health.
Give us a call today to get your plumbing appointment scheduled.
Dealing with a Clogged Floor Drain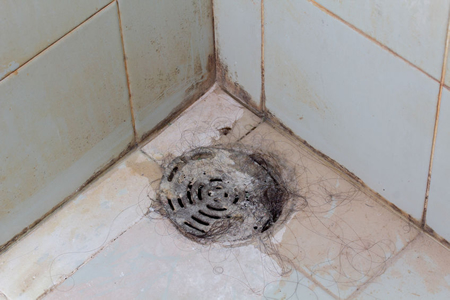 Whether it's a floor drain in the garage, basement, under a utility tub, or in the laundry room, if water stops going down and starts coming up – you've got a problem. Many people immediately assume that if a ground level drain is clogged it must be a problem with the main line running from the house out to the sewer, but that's not necessarily the case. While it's certainly possible that there is a clog in the main line, it's by no means a certainty.
To help determine what the problem is, take notice of what happens at the site of the clogged drain when a toilet is flushed. If the floor drain backs up when a toilet is flushed then it's likely that the clog is somewhere in the main line out to the street. Toilets are connected directly to the main line, to avoid sewage coming back up in to your home, but if there's a clog in the main line then the water may come back up a floor drain because it's located closer to the ground. The floor drain has piping that eventually connects it in to the main line as well, which means a clog in the mainline could find its way back up to this drain.
If the toilet is not causing the drain to back-up than likely there's a clog in the line running from the drain. As long as the pipes are in good shape, the plumbers from All Star Plumbing and Restoration have a few options we can use to take care of the problem. The method most people are familiar with is snaking. Our expert plumber will bring a small cable line, appropriate for a floor drain, and insert it into the pipe. The metal cable will feed down through the drain line. It's attached to a motor and will circulate as it goes through the pipe so that it cleans the inside of the pipe and chops up any debris that might be lodged in there.
A new, and increasingly popular option is jetting. Our plumber will use a special machine that shoots water into the pipe at a high speed under high pressure. This water will "jet" through the pipe and remove any clogs or materials that have built up over time. In this method the water stream will then carry the clog down through the pipes, out to the main line, and into the city sewer system.
So if you notice water coming up through the floor drain, or a washing machine that can't drain, give All Star Plumbing and Restoration a call today to get it fixed quickly and easily
. Our specialized equipment and certified plumbing staff are on-hand to get the job done.
Tax Refund Season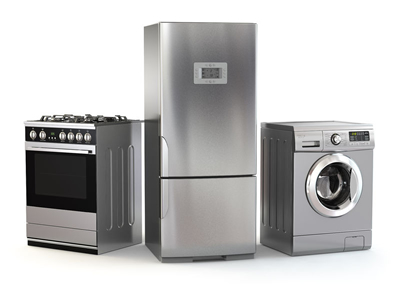 It seems like nearly every commercial right now is telling you how you can get more out of your tax refund. If you've decided to take advantage of some of these great deals you might be in need of some plumbing services. Many of the major appliance companies are offering discounts and additional rebates right now to try to get those tax refund dollars. Maybe this is the right time for you to look at that new washer and dryer, dishwasher, or refrigerator. If it is, we can help.
If you've decided to purchase a new washer and dryer there's no better time to consider a relocation of these appliances. Maybe they're currently housed down in the basement or on the first floor and you'd like to relocate them closer to the bedrooms. All Star Plumbing and Restoration can take care of this simple job in no time. Let us know when you're new appliances will be arriving and we'll work with you to make it a seamless transition from your current appliances to the new ones, even if it means running new plumbing to a different location in the house. You'll love the convenience of having your laundry room near the bedrooms and you may be surprised at how easy and affordable it can be to make the move.
Worried that you don't have enough space anywhere else for your washer and dryer? Consider an upright system with the dryer mounted above the washer. We've helped many customers get set up with the appropriate plumbing for this type of arrangement. You'll save floor space and can still maintain energy and water efficiency. If you elect to purchase a full size washer and dryer and simply stack them up, we can also help you with the supporting framework you'll need for the dryer.
All Star Plumbing and Restoration is here for your kitchen appliance needs as well. If you're looking replace the refrigerator or dishwasher and also want to do a relocation, give us a call. We'll make recommendations for you on where these appliances might be able to go as well as provide you with an estimate on the cost to get the plumbing prepared for your new set-up. Our team of expert plumbers have seen it all and their insight can help you avoid potential problems and costly mistakes. Put our years of plumbing experience to work for you.
Interesting Facts Related to Plumbing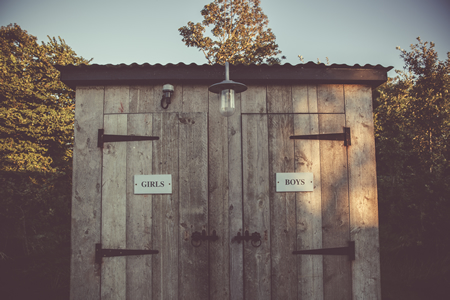 Like every profession there are all kinds of random but interesting facts related to being a plumber or plumbing in general. Here are a few we thought you might find interesting:
March 11 is World Plumbing Day
There are approximately 555,900 people employed as plumbers, pipe layers, pipefitters and steamfitters
April 25 is National Hug a Plumber Day
The first major sewer system was the Croton Aqueduct in New York City. It was in use from 1842-1955.
The U.S. has 1.2 million miles of water supply mains
It costs roughly $15,000-20,000 to put plumbing in a new home
The average age for a plumber in the U.S. is 58 years old
Only 1.5% percent of professional plumbers are women
Modern plumbing, main water supply system, is a major reducer in the spread of disease
The demand for plumbers is expected to grow by 16% in the next 10 years
Copper piping was originally used by the Egyptians
There are more than 28 billion feet of copper plumbing installed in the U.S.
The flushing toilet was invented in 1596 by John Harrington hence the nickname "the John" another big contributor to the development of the modern toilet was Thomas Crapper again the name "the crapper".
John Harrington invented the first flushing toilet for his godmother, Queen Elizabeth I.
The word plumber comes from the Latin word "plumbum" which means lead.
Sprinkler heads in fire systems for buildings are produced to an incredible degree of accuracy, .001", to guarantee that the water is distributed in exactly the correct pattern throughout the room.
Manhole covers are circular so that if they get turned sideways they won't fall through the opening.
The Tremont Hotel in Boston was the first hotel to have indoor plumbing back in 1829.
Albert Einstein once said that if he had it to do all over again, he'd have become a plumber. As such he has now been made an honorary member of the Plumbers and Steamfitters Union in Washington, DC.
The average person will spend a total of 3 years sitting on the toilet in their lifetime.
The average American home wastes more than 9,000 gallons of water running the faucet while waiting for the water to heat up, that adds up to a lot of money going down that drain.
We hope you enjoyed some of these fun, and interesting, facts about plumbing. You just never know the history behind something, sometimes it's pretty comical.
Past Plumbing Newsletters