Top 3 Summer Plumbing Problems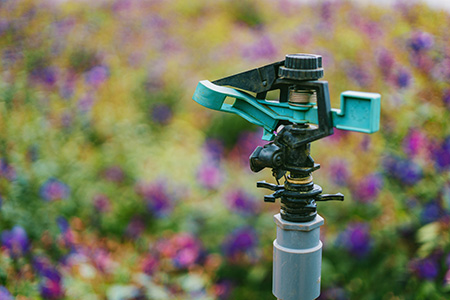 You may not think plumbing is a seasonal problem but it turns out it kind of is. There are certain plumbing related problems that are a bigger issue in the summer months than they are in the winter. Here are the top 3 plumbing related problems to be mindful of this summer as well as some tips to help you avoid them all together.
Heavy Water Usage – if you think about your activities in the summer you'll realize that overall you're using a lot more water than you are the rest of the year. This could be because there are more people in the house, kids home from school or guests visiting, or from the increased activity levels. Trips to the pool or lake result in more loads of towels to wash while hiking and yard work bring in more grass stained clothes to wash. More people means more toilet flushes and more showers. Not to mention the water used to water plants, run sprinklers, or fill swimming pools. All of this means you'll want to keep an eye on your plumbing.
Check the washing machine for any leaks a few times during the summer and try to run it largely when someone is home in case there should be a problem. Consider hanging those wet towels outside to dry and only washing after several trips to the pool.
Get your hot water heater inspected if its more than 10 years old to make sure it's in good working order before it takes the hit from extra showers and laundry.
Sprinkler Leaks – as you run your sprinkler throughout the summer, leaks can occur and end up costing you a lot on your water bill. It may be obvious if the ground is softer in one area or the grass greener, but it may be less noticeable if the leak is subtle.
Use caution when mowing the lawn to ensure you avoid hitting sprinkler heads. Be sure to mention your sprinkler system to anyone who mows your lawn as well.
Garbage Disposal – in the summer months the amount of fresh produce being consumed goes up tremendously, which often results in more peels and rinds going down the garbage disposal. These can be incredibly tough on your garbage disposal and can lead to leaks or clogs.
Avoid putting peels, rinds, bones, husks, and cooking oil down the garbage disposal.
Run cold water through the garbage disposal for about 15 seconds both before and after use to remove anything that's been left behind.
How to Install a New Kitchen Faucet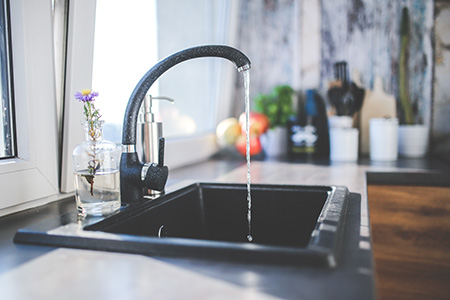 Your kitchen is the focal point of your home and often something simple, like upgrading the faucet, can have a huge impact on the appearance of the whole room. Follow these simple steps for a quick and easy upgrade.
Be sure to purchase a new faucet that will work with your sink. This is based on the number of holes in your existing model. Look under your current sink and count the number of holes (between one and four). You can go from a 3 or 4 hole down to a 1 hole by adding a deck plate, but you can't go the other way around.
Remove the old faucet using a basin wrench and another set of hands to assist. Be sure to turn the water valves off under the sink before you start, open the faucet to relieve the pressure on the lines, and cut the power to the garbage disposal. Place a bucket under the lines to catch water that may come out during removal. Have someone hold the faucet from above while you use your wrench to loosen and remove the nuts below.
To begin installation of the new faucet, put the gasket (plastic or rubber typically) over the faucet holes and set the deck plate. This will be explained in greater detail in the instruction book that comes with your new faucet. Your faucet manufacturer will recommend either caulk or plumber's putty as needed.
Feed the faucet lines through the holes.
Install the washers and nuts underneath the sink. If you purchased a pull-down faucet attach the quick-connect hose to the supply line, pull down on the hose and attach the weight.
It's time to connect the water supply lines. If needed, use plumber's tape here. Turn the water back on slowly to confirm there are no leaks in your lines and tighten everything down as needed.
Remove the aerator from the faucet and run the water for several minutes to clear the lines. Once you've confirmed there are no leaks, replace the aerator and you're good to go.
If at any point you run into difficulty, or end up with a problem, contact All Star Plumbing and Restoration. We can help you get things back on the right track quickly.
Removing and Replacing Carpeting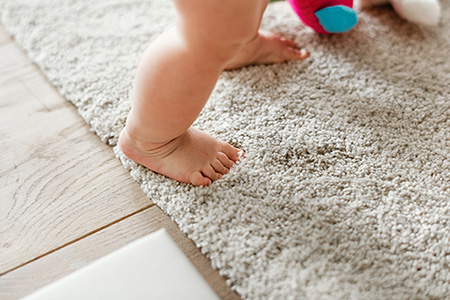 When you enter a new home one of the first things you notice is the condition of the carpet. If the carpeting is stained, or has a strange odor, you will immediately pick up on it. If the carpet looks particularly well cared for or brand new, you'll notice that too. Of course as a homeowner you want that first impression to be a good one, so if you're looking for a refresh getting rid of old carpet is one of the easiest, most affordable, and impactful areas to upgrade.
All Star Plumbing and Restoration has helped lots of busy homeowners remove old carpeting and prepare the room for new flooring whether that's replacement carpeting, laminate, hardwood, ceramic tile, or something else, we know what needs done. Removing carpeting can be a hassle, especially if you're not sure what to do to properly dispose of it, but we can help. We can haul it away or get it out for the trash pick-up, whichever you prefer. We can remove the difficult carpet tack strip from the perimeter, dispose of unwanted padding and even deal with whatever you may find hidden underneath.
In a surprising number of cases homeowners find more than they expected under their old carpeting. Maybe it's staining from pet accidents, or mold from a previous flooding situation regardless, we can handle it. In many older homes hardwood is under the carpeting but if it's been damaged, or has pet stains, it may need to be sealed before putting down new flooring. If you don't put down a sealer you may find that pet smells come right through your new carpeting. Nothing would be worse than paying for new flooring but being stuck with old smells.
If something has spilled on your carpeting there are options to remove stains, even those that have been in there for a while. Look around online for specific solutions to fit whatever it is that has stained your carpet. Apply the recommended cleaner and then blot with a rag or use a carpet scrubber. Finally apply water to the spot and then leave your rag covering it and place a heavy object on top for several hours to ensure the stain gets absorbed by the rag rather than sinking in to the carpet.
If you've had the unfortunate experience of suffering from some type of flood, be it a pipe burst or a rain induced flood, contact All Star Plumbing and Restoration immediately so we can get on top of pulling the carpeting up and drying the padding underneath to give you the best chance possible at salvaging your carpeting. In many cases our customers have saved thousands of dollars in replacement carpeting simply by getting us involved right away. Whatever your flooring goals are, put our team of experts to the task of helping you get there!
Summer Water Fun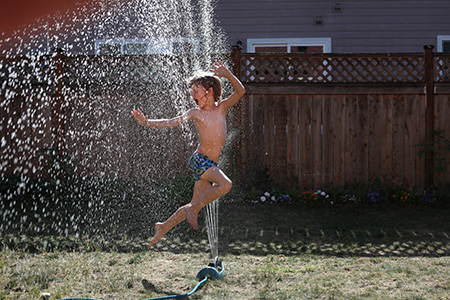 Have your kids hit the point where they've started saying, "I'm bored"? If so here are some great, inexpensive ideas to keep them cooled off and having a blast.
Ice Painting – fill and ice cube tray with various colors of washable paints, put a popsicle stick in each color before throwing it in the freezer. When the paint is frozen take it outside and let the kids paint on a cardboard box or large sheet of paper. The frozen paint will melt while they're painting and create both a lot of fun and some really creative works of art.
Water Twister – take that Twister game outside and add some water. Play the game as usual but set-up a sprinkler next to it to get the kids wet while they play. To make it even harder for them to not fall down put some dishwashing soap on the board game as well. Your kids will be slipping and sliding and laughing all day.
Water Balloon Piñata – kids love water balloons AND piñatas so why not combine the two. Use a regular sized balloon, not the small ones typically designed for water balloon fights, and fill it with water. Hang it from a tree branch or other pole and let them take turns hitting it until one of them finally pops it. They'll end up cooled off and having a great time. It's probably best to fill up and hang 6-10 of them to make sure everyone gets a turn to pop one and the fun lasts a bit longer.
Frozen Water Balloons – fill up some normal water balloons but put them in the freezer. After they're frozen remove the balloons and send the kids out with big ice balls to play with. They can hit them around with hockey sticks, roll them like bowling balls, and much more. It's a great way to keep them entertained and it will simply melt away and not leave a giant mess to clean up.
Past Plumbing Newsletters