Installing a Gas Line, Not a DIY Job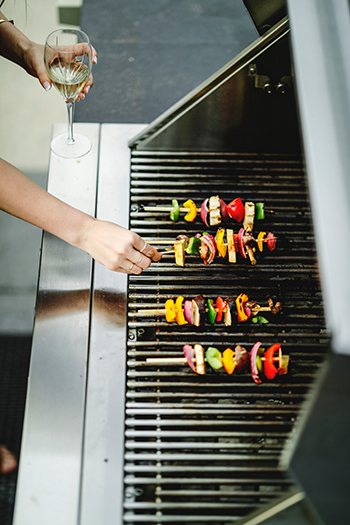 If you're interested in running a new gas line to that outdoor kitchen or new fireplace it's probably best to hire a professional like the team from All Star Plumbing and Restoration for this job. There are very strict guidelines that have to be followed to ensure safe operation of the gas line for years to come, and for those who are unfamiliar with these requirements it can be very tricky to get everything taken care of properly and up to code. In addition, there can be serious safety concerns should you make a small mistake during the installation process.
With the recent trend towards elaborate, impressive outdoor spaces more and more people are looking to add a gas line to their patio area. This can be simply to hook up to your existing grill or a new addition for that beautiful outdoor kitchen space. You will absolutely love the ease of having a gas line, and no longer dealing with an empty propane during your big BBQ. Many people find that they spend more time outside because of the ambiance that a fire creates and the availability of s'mores at a moment's notice.
Our team is also qualified to run gas lines throughout the interior of your home as well. So if you decide to upgrade that old electric range to a gas stove we can get it done for you. In many cases we can coordinate our schedule with that of the delivery of your new appliance and you'll have a perfectly smooth transition. We can do the same thing if you decide to move that laundry room up out of the basement and into a more convenient first or second floor location. In no time at all we can run a gas line to the new space and have your dryer up and running.
Should you have a gas line failure All Star Plumbing and Restoration is also available for emergency repairs. Most customers find that they can detect a gas line leak from the smell in their home or a whistling sound coming from the pipe. In either case you'll want to leave your home immediately and give us a call. We'll come out right away to deal with gas line repairs and help keep your family safe.
Time for a Facelift?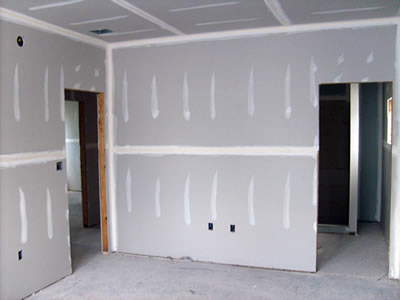 Many times when people look at a home they say, "It has good bones" meaning it may need a lot of work but the guts of the house are solid. However over time even the "bones" of your home may need some love. Take a good hard look at the walls in your home. Are there areas where the drywall mud has cracked? Can you find all the spots your kids kicked soccer balls against the walls? Was there a water leak in the past that you painted over but the stain is beginning to show again? Over the years the walls of your home take a lot of abuse and while you want your home to have character…this may not be the best way to get there.
All Star Plumbing and Restoration offers sheetrock services to patch up or replace damaged drywall and restore the look of your home to its original glory. If your home has plaster walls you may want to consider an upgrade to sheetrock. There are many advantages to changing over to sheetrock – durability, fire resistance, repairability, and versatility just to name a few. Adding drywall to your home will modernize the look of it and increase the overall value.
The process for repairing or replacing drywall in your home may make you nervous. Many homeowners worry about dust getting everywhere, or their home getting torn up. Rest assured that All Star Plumbing and Restoration has this process down to a science. We'll get the job done quickly and we'll work hard to contain any dust and keep it from getting spread in your home. We can also take care of priming and painting afterwards meaning this project can be done without any work on your part, which for most homeowners is a pleasant change.
The steps are simple. We'll come out and assess the job, get you a quote, hang the new drywall, apply the tape and mud, sand it smooth, prime and paint. In a few short days your home could have an entirely new look. While kitchens and bathrooms often get all the glory, the walls of your home are a very evident reflection of the age of the home and the condition with which it's been maintained. New drywall is definitely worth the investment.
How to Patch a Leaky Metal Pipe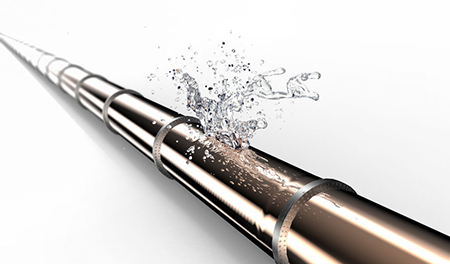 If your metal pipe springs a leak you have an immediate problem, but it doesn't have to mean an emergency call to the plumber. There are a few steps you can take to patch the leak, protect your home from water damage, and get you through that holiday weekend. Then you can give All Star Plumbing and Restoration a call and get a plumber out to replace the failed pipe at a time that's convenient for you.
Follow these simple steps to get your leaky pipe under control:
Turn off the water supply going to the leaky pipe at the appropriate shutoff valve. Open all of the other faucets located above the leaky pipe to drain the existing water.
Use a clean towel to dry the area of the pipe where the leak was. If you find lime scale build-up or rust use a piece of steel wool to scrub it off.
If the leak is coming from a pipe joint start by tightening with an adjustable wrench to re-form the seal.
If the leak is not at the joint you'll need to use either water pipe tape, water pipe epoxy, or a pipe patch kit.
Pipe Patch Kit – use a file to create a smooth surface at the spot of the hole. Cut a patch to cover the hole. The patch should be larger than the hole by 1 inch on all sides.
Use hose clamps to hold the patch over the leaking area.
Water Pipe Epoxy – cut a piece of plumber's epoxy the same size as the area of the leak. Soften the epoxy by kneading it in your hands until it's very pliable. Gently press the epoxy over the leaking area of the pipe and smooth the edges into the surface of the pipe. Check the epoxy packaging for the amount of time necessary for the epoxy to cure before turning the water back on.
Water Pipe Tape – Use a coarse file to roughen up a 4" area on the surface of the pipe in the area of the leak. Grab some latex gloves and a bucket of water and begin immersing the pipe repair tape. You'll need to dunk it and squeeze it out 3 different times within about 20 seconds to activate the epoxy compound in the tape. Put the tape over the leak in the pipe and wrap it around the pipe. Continue to do so until there's a ½" thick layer of repair tape covering the area of the leak. While using the gloves get your hands wet and press down the epoxy resin that has foamed up out of the tape.
If these steps are more than you are interested in attempting on your own or your pipe is still leaking, contact All Star Plumbing to take care of the leak. We are available 24/7 365 days a year to take care of all your emergency plumbing needs .
No Bake Breakfast Bars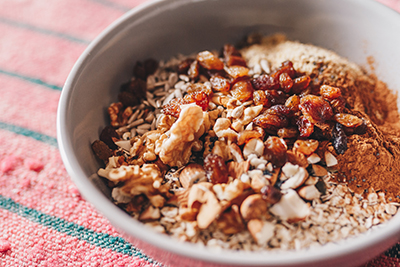 As school gets back in session your mornings may be hitting a whole new level of crazy. Here's a great recipe for easy-to-make granola bars that are the perfect option when you need to make breakfast in a hurry. They're full of protein to help you, and your little ones, make it through the morning or tide you over through that after school sport's practice.

Ingredients:
Rolled Oats
Honey or Maple Syrup
Chocolate Chips/Dried Fruit/Whole Nuts
Protein Powder (flavor of your choice)
Almond Butter
Instructions:
Combine honey and almond butter and heat in the microwave for about 15 seconds. Once soft add to your bowl of oats and protein powder and mix thoroughly. Add in your chocolate chips or dried fruit based on your personal taste. Spread in an 8x8 baking pan lined with wax paper and freeze for 20-30 minutes. Once hardened cut into the size bars you choose and store in an airtight container. Bars can also be left in the freezer for longer term storage.
The quantity used for each ingredient is entirely up to personal preference. The more you use the larger batch of granola bars you'll get. The amount of honey and almond butter should be as needed to keep bars from crumbling.
Past Plumbing Newsletters