Fall Plumbing Tips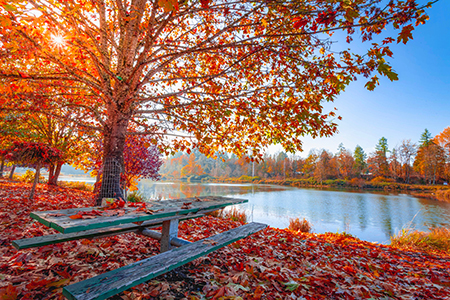 It's an interesting concept – you depend on your plumbing system for something as critical as your drinking water, but you rarely do any maintenance on it or spend money to upgrade it. For many homeowners plumbing is just something that takes place in the background of their home, and the good news is that's pretty much ok. For the most part the plumbing in your home requires very little from you but there are a few simple things you can do this Fall to make sure plumbing stays a non-issue in the Spring.
Outdoor Spigots – this is by far the most common outdoor plumbing issue for homeowners in the spring. If you don't properly prepare your spigots for the winter, you may find them leaking in the spring. To prepare your spigots for winter follow these basic steps:
Disconnect the garden hose
Install insulation covers over the spigot
Turn off the shut-off valves (if you have them) and drain the water from the lines
Check each spigot to make sure there are no leaks
Get your irrigation system winterized if you have one
Indoor Plumbing Preparations – while indoor plumbing may not seem seasonal there are a few items that you should look at this time of the year. Your sump pump will get more use as rain increases, hot water lines will lose heat at a greater rate in colder weather, and several other items.
Clean out your sump pump, test for proper operation and inspect for any damage
Test the water heater's pressure relief valve by lifting the lever and allowing it to snap back into place. You will know it's working properly if it allows a burst of hot water to enter the drain pipe.
Inspect all water lines and faucets for leaks and get them addressed immediately if found.
Insulate both the hot and cold water lines in colder areas such as basements and crawl spaces.
By running through these basic plumbing items this year you'll be able to forget about your plumbing again knowing that everything is in good working order. If you run into any trouble completing these items, or if you find there's unexpected surprises, contact All Star Plumbing and Restoration for assistance.
Restoration Beyond Fire and Flood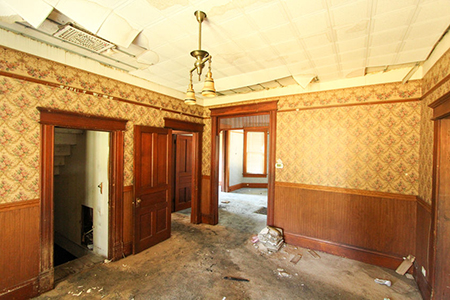 All Star Plumbing and Restoration has years of experience helping homeowners who are recovering from fire or flood damage, but there are other reasons your home might need our help. Restoration projects come in all shapes and sizes ranging from the relatively minor drywall patching to the major demolition and rebuilding. It's important to understand that there's no project too big or too small for our team to assist.
If you've looked at buying a new home but noticed it needs some work this could be the perfect opportunity for you to get a deal on the price of the house and then bring in All Star to handle the improvements. We can deal with the holes in the walls that need patched or enlarging the kitchen or bath areas, and you can move in to your gorgeous, project-free house. This can be a great business investment for a new small business looking to get started. If the store front you've found needs some updates to make it ideal but the location is perfect – give us a call. Everyone knows that getting premier property in the Boise area is tough, don't let a fear of renovations keep you from taking the plunge.
Maybe you have an older home, or even a historical home, and need to make some upgrades again we've got the skills to assist. We'll talk with you to understand exactly what your goals are for the home and then we'll get to work. If you want to go from old to modern, we can do it. Looking to stay true to the age of the house? We can do that too.
In other situations a home needs some love simply because it's been vacant for a while and nature has begun to take its course. This may mean dealing with overgrown trees, falling down fences, bulk trash removal, or water damage but the All Star Plumbing and Restoration team is up to the job. Of course if water damage is the source of your problem we can deal with the burst pipes as well as the new drywall all with one simple phone call. We are certainly the experts when it comes to restoring homes after flooding or smoke but the range of jobs we can handle is far bigger than just that.
How To Solder Copper Pipes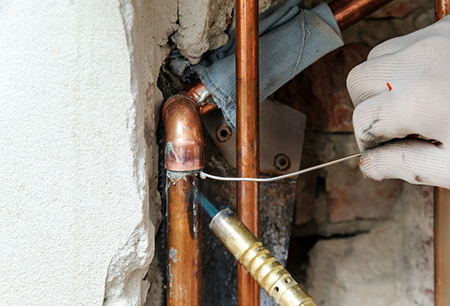 Most homes in America have at least some copper piping. It's durable, easy to install and resists bacteria making it the perfect choice. If you discover a problem with one of your pipes or joints you may need to replace it which will require soldering in a new piece. Here are the basic steps involved with this process:
First begin by preparing the inside of the fitting by reaming it with a wire brush.
Second, use a piece of steel wool to clean the outside of the pipe. To deburr the inside of the pipe end use the handle of a pair of pliers.
Third, apply lead-free soldering paste, commonly called flux, to the end of the pipe covering roughly the last inch of the pipe using a small paste brush.
Fourth, insert the pipe into the fitting and turn slightly to spread the soldering paste around.
Fifth, prepare your soldering wire by unwinding about 10" of it from the end of the spool. At the 2" mark bend the wire to 90 degrees.
Sixth, use your propane torch to heat the fitting by holding the tip of the flame against the middle of the fitting for about 5 seconds, or until you hear the soldering paste sizzling. Then heat the opposite end of the fitting to ensure an even distribution of heat.
Seventh, touch the solder wire to the pipe and see if it begins to melt, if so then the pipe is ready to solder. Insert about ¾" of the solder into the joint.
Finally wipe away any excess solder with a rag and allow the pipe to cool. After completely cooled reinstall and check for leaks. If leaks occur take it apart and solder again, if there are no leaks then the solder is solid and the job is complete.
If this sounds like more than you want to tackle on your own, give the professionals at All Star Plumbing a call and we'll take care of it for you.
Mason Jar Lid Pumpkins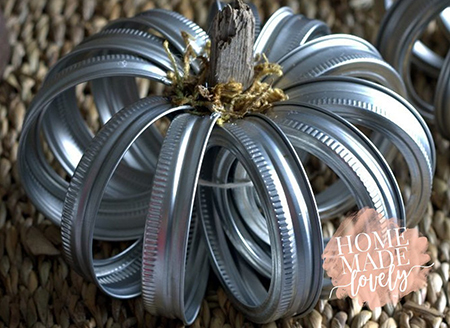 This is a great craft for those looking to spend minimal time and get maximum results. In just about 5 minutes you can put together these fantastic Mason jar lid pumpkins to decorate your home this autumn season.
Supplies:
Mason jar rings (if you don't have spares laying around you can actually order just the rings on Amazon)
String
Cinnamon Sticks
Moss Scissors
Glue Gun
Seasonal Ribbon
Start by lining up all of the rings you would like for your pumpkin, roughly 10-12 is usually good but this will vary depending on the size of the rings you're using. Make sure all of the rings are facing the same direction and then string up all of the lids together. Pull the string tight and tie a couple of knots to secure it. Spread the lids out so that they're evenly spaced around the circle and begin to look like a pumpkin.
Put hot glue down the center of your pumpkin and insert the cinnamon sticks to create the look of the pumpkin stem. You'll need to hold these in place for a few seconds while the glue dries. Then add some moss around the top of the stem again using the glue to secure. Finish by adding seasonal ribbon to create a bow around the stem.
To add a twist of color spray paint the lids in orange and brown and alternate in a pattern around the pumpkin. These beautiful pumpkins will look amazing on your table this Thanksgiving season.
Past Plumbing Newsletters