Is this a Plumbing Emergency?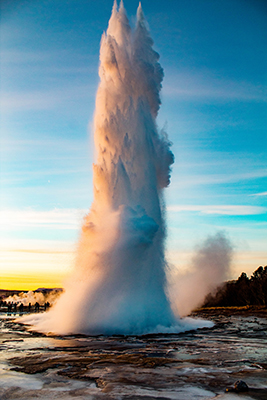 If a problem occurs in your home on a Saturday you may not know for sure whether it's a plumbing emergency and you should pay the extra money to get someone out immediately, or whether it's something that can wait until Monday for a visit from the plumber. Here are a few plumbing problems that customers commonly get confused on.
Frozen Pipes – if one or more of the pipes in your home has frozen while you're away you may not need an immediate visit from the plumber. Turn off the water at the main shutoff valve and begin thawing the water line using hot water bottles. Begin at the end of the pipe that's closest to the tap and work your way backwards. Take your time and never use an open flame. Thawing has to be a slow, gentle process to avoid further damage. If the pipes have not only frozen but have also burst you have a plumbing emergency and should contact All Star Plumbing and Restoration immediately to avoid further damage to your home.
Burst Pipes – if you've had a pipe burst for any reason, freezing or otherwise, you need immediate help. First go to the main shutoff and turn off water coming into your home, then call the plumber. While you're waiting for the plumber to arrive turn on the cold water taps from all of your sinks and drain the water from the lines. The plumber will locate the burst pipe and replace the damaged section before restoring water flow to your home.
Gas Leaks – if you smell gas get out of your home immediately and then contact a plumber. A gas leak is never something to wait on, this is definitely an emergency phone call situation. The plumber will evaluate the problem and determine whether to contact the gas company and what other steps need to be taken to get the issue resolved.
Clogged Toilet – this is not a plumbing emergency. If you've been unable to dislodge the clog using a plunger or snake it's entirely up to you whether to call the plumber immediately or not. Of course you won't want to leave the problem for too long, but waiting until Monday morning isn't usually problematic.
Leaky Fixture – if you've got a leak at one of your fixtures you can probably nurse it along until Monday. Close the shutoff valve at the specific fixture that's leaking, check the trap for debris (remove if found) and contact a plumber after that.
Chronic Clogger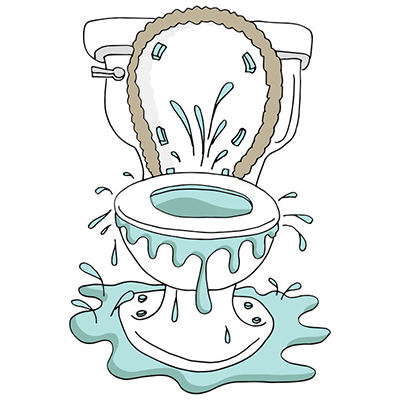 If you've got a toilet that seems to always get clogged, you've got a chronic clogger. No one has time or patience to plunge the same toilet 4 times a day so it's important to get to the root of the problem. There are a few common issues that cause a toilet to clog again and again, let's take a look at the top 5.
Faulty Flapper – it's possible that the flapper inside your toilet isn't functioning properly. It needs to both fully close to keep water in the tank, and fully open to provide maximum flushing power. If the flapper doesn't open completely then the amount of water being used per flush will be reduced, and each flush has a greater chance of failure. In other words, a faulty flapper = a chronic clogger.
Low Flow Toilet – if your toilet was manufactured in the mid-90's it's very likely that you have a low flow toilet and it simply may not be able to handle the load. The best option here is to purchase a newer toilet and increase your flushing power.
Flushing Foul – a remarkable number of people don't realize that truly the only things that should go down your toilet are waste and toilet paper. If someone in your home is committing a flushing foul and putting things such as – paper towels, hair, tissues, sanitary products, dental floss, or diapers down the drain that must stop immediately. This is guaranteed to cause clogs. In this case maybe a family meeting about proper toilet usage is in order to solve your clogging problem.
Tank Troubles – if the tank for your toilet isn't getting enough water it won't be able to properly flush. Try increasing the amount of water in your tank by using a screwdriver to turn the plastic, or metal, arm clockwise. The arm is attached to the float inside the tank. Raising the height of the ball will increase the water in the tank, increasing the water in the tank will increase your flushing power.
Hard Water Build-up – hard water deposits may have built up inside your toilet and could be costing you a good, clean flush. If you see white buildup under the rim of your toilet try using a wire brush or hanger to scrape them off. Then pour a mixture of 10 parts water to 1 part muriatic acid down the toilet's overflow tube. Wait 30 minutes and repeat this process. This should remove the hard water deposits.
Hopefully one of these will be the solution to your chronic clogger, but if you continue to have issues you should contact All Star Plumbing and Restoration for assistance.
Restoration Services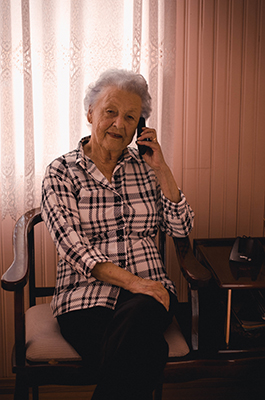 As more and more families end up spread out across the country there are many times that your loved one may end up having to deal with a difficult situation without your help. If you have an older adult in your life that ends up needing restoration assistance with their home, give All Star Plumbing and Restoration a call. It can be scary to try and find multiple people to come into the home and deal with water or fire damage, but we can provide all of the services they'll need.
Dealing with damage to the home often starts with negotiating the details of your homeowners insurance – we can help. Contact us first and we'll get you on the right path to getting what you need from your insurance company. From there you may need help packing and removing undamaged belongings that need stored until restoration is complete – we can help. Our team is courteous and will treat your loved ones things with respect to ensure that everything is returned in the original condition.
Now the real work begins. Whether its water or fire damage, All Star Plumbing and Restoration will assess your situation and determine what has to be torn out, and what can be salvaged. Then we'll remove and replace drywall, flooring and more as needed. We have years of experience cutting out damaged drywall and replacing it to provide a flawless appearance after. Our team can handle the new drywall installation, the mudding and sanding, as well as the priming and painting. Your family can simply pick out the paint color and we'll take it from there.
Finally we'll assist with removing and replacing damaged flooring as well. For many older adults pulling up wet carpet is just too physical of a job to handle alone, we'll take care of it. We know the process for safe removal and disposal. We understand that the job isn't done until you're back in your home and we'll be there until that moment comes. We can bring back the original contents and make sure you and your loved one are completely satisfied before we pack up our tools and call it a day. Don't struggle through hiring and organizing multiple contractors, let All Star Plumbing and Restoration take you all of the way from problem through solution.
Super Bowl Subs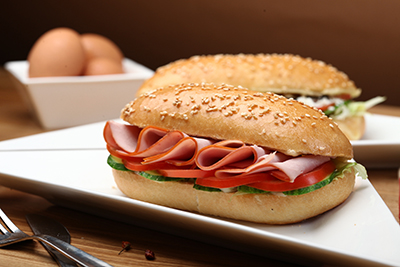 Looking for an easy way to feed a crowd this Sunday? Make a few oversized subs and everyone will leave a winner. These giant sandwiches are easy to assemble and can feed 5-50 people!
Ingredients:
Large Sub Rolls (available at your local bakery)
Lunch meat (turkey, ham, salami, pepperoni, bologna)
Sliced cheese (American, pepperjack, swiss)
Lettuce
Tomato
Condiments (mustard, mayonnaise, pickles, olives)
Assembly:
Slice the loaves of bread in half lengthwise and layer various meats and cheeses as well as the lettuce however you like. This portion of the assembly can be done in the morning and the sandwiches wrapped in plastic wrap and kept in the refrigerator until closer to game time. When ready to serve add sliced tomatoes. Slice sandwiches into 2" wide slices and serve with other condiments to allow guests to add what they like. In general two large subs will feed 8-10 adults, more if there's going to be a big spread of other snacks.
Past Plumbing Newsletters