Addressing Boise's Hard Water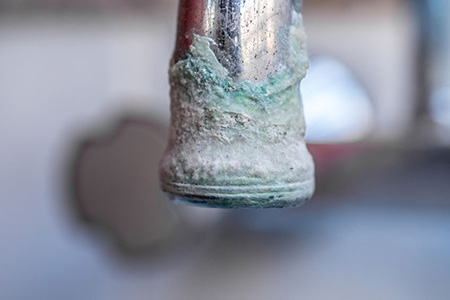 According to the United States Geological Survey (USGS) the water in Boise has between 121-180 milligrams of "hardness" per liter of water. That makes the water "hard", meaning it has a higher amount of minerals than soft water. In general these minerals refer to calcium and magnesium and they can have some pretty detrimental impacts on your home's plumbing and appliances.
Everything from your Keurig® to your hot water tank will be effected by the type of water running through your home. Over time, the dissolved minerals, which are picked up as the water travels over the ground surface in your area, end up settling and clinging to the surfaces they come in contact with. They will build up over time and create what is commonly referred to as, "limescale". This limescale will either eat through the surface or build up to the point of causing blockages. Luckily there are some things you can do to stop the damage before you end up needing to replace your entire home's plumbing and all of your appliances.
The primary option for preventing a major expense is regular inspection. Having All Star Plumbing and Restoration out periodically to inspect your pipes and determine the level of build-up will result in your pipes getting cleaned out as needed to remove excess limescale before blockage occurs. The cost of an annual plumbing visit could save you large amounts of money by extending the life of your hot water tank, your dishwasher, and your plumbing.
Another good tool for combating hard water is vinegar. It turns out that vinegar is perfect for removing calcium deposits. Run it through your coffee maker, soak faucets in it, and use it to clean the plumbing in your dishwasher or washing machine. Of course you'll want to run your appliance a few times after the vinegar is used to flush the system before putting them back into action washing your dirty clothes or dishes.
If the hard water in your home has eaten through the pipes rather than just built up, then you have a different problem to solve. Generally you'll know this has happened if you start to find small leaks in your pipes. It's impossible to know whether these are being caused by hard water or something else until you get them inspected, so contact All Star Plumbing and Restoration right away if you find leaks.
A final option is to filter the water in your home. This can be done through the use of a whole home water softener, with filtered water in your refrigerator, or through using bottled distilled water for things such as your coffee maker. Anything that reduces the number of minerals in the water will help to extend the life of your home's plumbing and appliances.
Bathroom Update – Shower Door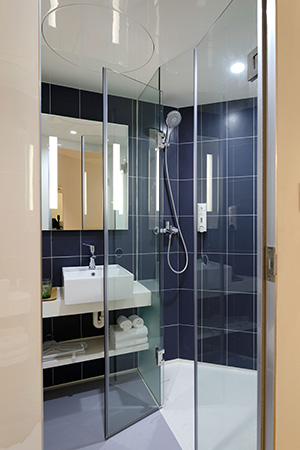 If you've got an older home the bathroom is often one of the first places in need of an upgrade. The good news is that it's also likely to come with a big payoff. Not only will you get to enjoy the new look, given that the bathroom is a place that gets a lot of activity, it's also an area that will increase the resale value of your home after being updated. If you've got an older bathroom one of the easiest and least expensive ways to make it look new and fresh is by replacing fixtures. New towel rods, toilet paper holders, and faucets can take something from 1970's to modern looking in an afternoon. Unfortunately that may leave you with one area that is still obviously dating your bathroom – the shower. So what are your options?
It turns out that replacing the shower door is not as difficult as it might appear. First determine whether you have a framed door or a hinged door. Either can be replaced in a one day project. The first step in either scenario is to remove the old door. For a framed door, start by removing the outside door panel, then the inside door panel, and then move to the top track. For a hinged shower, start by removing the door and then the hardware attached to the walls. Generally this can be done by simply removing screws and hinges until the door and side supports are down.
The next step is to use a putty knife to break the adhesive loose that holds the side strips to the wall. Gently slide the knife under the strips and work your way down the wall. Repeat this process on the other side and bottom as well. Next clean the area by scraping away any excess caulk.
To begin installing your new framed door lay your new bottom track in place leaving a ¾" gap on each side to allow for the side jambs. You'll want to use tape to hold this in place temporarily while you mark the position with a pencil. Next install the side tracks. Push them down into place and then use a level to confirm that everything is straight. Again use your tape to temporarily hold the side rails in place. Once you're certain everything is in the proper location go ahead and drill pilot holes for the screws that will secure the framing. Now remove the framing and widen the holes using a 3/16" bit. Insert the plastic screw anchors, and reattach the jambs using 3 screws. Next install the bottom track using the previously marked location and then finally install the top track.
Hinged doors vary for installation of the new unit so follow the instructions included with the new door. Be sure to check which direction the hinge goes to make sure your door will swing the correct direction when you finish the job.
The final step for both door types is to apply plenty of caulk on the entire edge of the new shower door. This means both sides and the bottom. Allow the caulk to dry and your new shower door should be ready for use.
Tips for Restoring an Older Home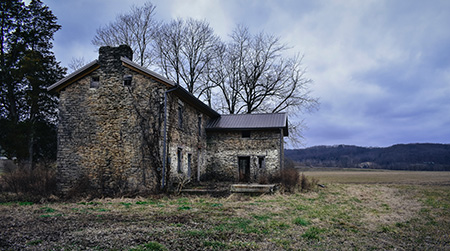 Restoring an older home is different than a restoration project after a fire or flood. Older homes come with their own unique quirks, and if you're not careful can quickly become overwhelming money pits. Luckily with a little planning you can feel confident tackling that older home upgrade. Here are a few tips to keep in mind before jumping in:
Get the Home Inspected – in many cases this goes without saying especially if you're considering a purchase, but even if you've inherited this family jewel you should still have a professional inspector come out and take a look. As a new homeowner you're naturally going to be focused on the more cosmetic features of your home – flooring, fixtures, cabinets, etc. The inspector will look more at the bones of the house, which will end up being the areas that cost you the most money if you run into an unexpected problem. It's always better to deal with a plumbing, electrical, or structural problem before you begin other renovations.
Keep Your Priorities – don't get distracted by the desire to pick out new paint colors or carpeting, first assess anything that has the potential to cause future damage. This would include things like the roof or windows. Damage here will lead to consequences down the road that will derail your entire project. Write down a list of priorities before you start anything and make sure these types of items are at the top of the list. Get pricing on these before you look at anything else. This will help you stay on budget and be realistic about how many of the more "fun" projects you'll be able to get to in the short term.
Look for Cost Savings – there are definitely ways to save money when doing a home renovation. For example if you're removing the cupboards from the kitchen because many of them are damaged keep an eye out for 1 or two that are still in good shape and might be useful in a bathroom. Watch for price cuts at your hardware store on sample items or damaged box deals. Visit the local Habitat for Humanity Restore and you'll save about 50% on everything from doors and windows to sinks and paint. You never know what treasure you're going to find.
Handle the Demolition – if done carefully many homeowners can handle demolition work. Be sure to protect any areas that are not part of the demolition, do your homework to ensure you can safely tear down that wall, cut the power to the house and wear protective gear. It's best to invite a friend or family member over who has done a demolition project before to give you some tips but for the price of buying that person lunch you could save yourself thousands of dollars.
Be Realistic – there are a lot of moving parts involved with a renovation and it's important to be realistic about both your timeline and your budget. You'll need to coordinate different service providers, supply deliveries, and other items as part of the project so don't add the stress of an unrealistic deadline for completion. Take the budget and timeline you think are realistic and add about 20% to give yourself some breathing room.
Spring Break 2020 Ideas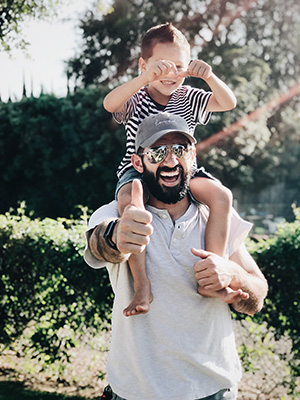 Are you already thinking about Spring Break? If you're a teacher or student you definitely are. Here are a few suggestions of great ways to enjoy Spring Break activities without an expensive out-of-town trip.
Treefort Music Fest – the 9th annual Treefort Music Fest will be taking place March 25-28th in Downtown Boise with fun activities for people of all ages. Lots of great music, food and entertainment will keep everyone interested. Tickets for this event are already on sale.
Zoo Careers – Spring Break Day Camps – this camp is designed for kids in grades 7-10 who have an interest in learning more about what a career at the zoo or in another animal related field could look like. This educational event will include both classroom time as well as hands-on experiments and demonstrations. Hear from your favorite zoo keeper about a specific animal with an enrichment project that is unique for each day of the week. You will definitely walk away from this experience knowing more about how the zoo works, what caring for animals requires, and how you might get involved with a future in an animal-focused organization.
Ice Dancing International – enjoy the beauty and entertainment of an ice dancing show with this incredibly talented international team during their show is on Saturday March 28th at 7pm. Tickets are currently available. This show is perfect for families of all ages. What a fantastic way to experience Olympic level talent right here in Boise.
Home School Day, Birds of Prey - March 25th at Birds of Prey you can join other students in learning more about various animal adaptations, conservation efforts, and habitat. This is a truly hands-on experience for learning about the Life Sciences. The focus of this event will be the Peregrine Falcon and the California Condor. See these animals and hear more about their story. Sign-up now for either the morning or afternoon session.
Bogus Basin – if the weather holds, Bogus Basin has great deals for students looking to get outside over Spring Break. Don't miss this last chance to enjoy the fun of winter activities before spring takes over. Check out the current conditions before you go to make sure you'll have the perfect day tubing, snowshoeing, snowboarding, skiing or any other winter activity.
Past Plumbing Newsletters