Hose Bib Installation and Repair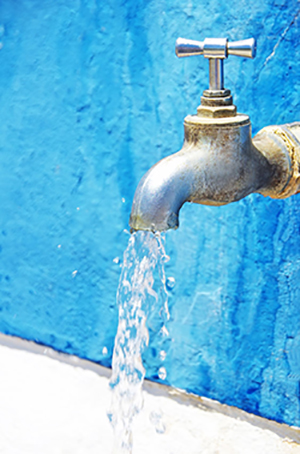 Having water available on the outside of your home is a huge convenience when watering plants, washing cars, or cooling off hot kids. Some older homes simply never had hose bibs installed, but All Star Plumbing and Restoration can help. We can run new water lines and give you outdoor access to water in a whole new way. For other homes there may be only 1 or 2 hose bibs and they may not be located in the areas you actually need them. This is another problem we can easily help solve.
Getting new hose bibs is a quick job that can be taken care of at a low price. We use only the highest quality parts to ensure many years of drip free operation. Our products offer a frost proof feature to help protect your investment through the winter months. They use a longer stem that keeps them closer to the heat of your home. This prevents them from freezing and even better, keeps them from causing freezing in the water lines in your home.
For homeowners who already have hose bibs on the outside of their home, have you checked them recently? Even a small leak could be wasting a large amount of water, and costing you more money than you realize. In many homes the hose bibs were all installed at the same time, this means they're all going to wear out at roughly the same time. Our technicians will come to your home and not only fix or replace the leaking hose bib, but also inspect all of your other ones. For many homeowners it makes the most sense to simply replace all of them at one time and avoid the repeat service calls as one after another begins to leak.
There is simply no reason to be lugging water from the front of your home to the back. Save your back and add a hose bib on the other side of your home. All Star Plumbing and Restoration is available right away and will work outside your home, maintain social distancing and wear a mask when explaining everything we're doing. We can keep your home running smoothly this summer, and prevent the spread of COVID-19.
Sprinkler 101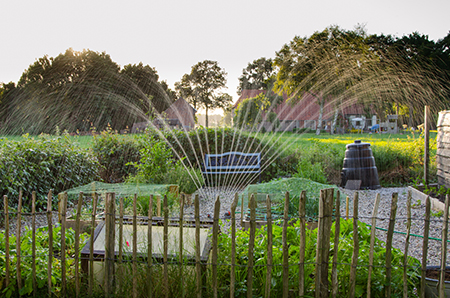 As the heat of summer sinks in you may be trying to keep flowers and gardens alive, or desperately attempting to maintain a lawn, through the use of a sprinkler. Whether it's an actual in-ground sprinkler system, or just your garden hose with a sprinkler attached, there are some basics you should know. In the United States landscape irrigation accounts for nearly one-third of residential water use, that comes to more than 7 BILLION gallons per day! With everyone using that much water it's important to look for ways to be more efficient and minimize waste.
When it comes to in-ground systems there are typically three options: rotor head, drip, and spray. The rotor head system is the best choice for covering large areas. It also waters at the slowest rate, which allows the soil enough time to absorb the water. The drip system is perfect for hitting specific plants or garden areas. It drips directly into the soil in one specific location. The spray system puts out a larger water volume, averaging 1.5 inches per hour, making it the best lawn choice for smaller yards.
The majority of the Boise area averages 4 inches of rain during the growing season, April-September. This means you'll have to water if you want flowers, fruits or vegetables to grow. Your garden needs about 2 inches of water per week. When your plants are small they'll need water more frequently to help their root system develop. As they get larger you should spread the watering out to less frequent, but deeper watering times.
The best time to water is early in the morning. It's cooler and will result in less water lost to evaporation. If that just isn't an option for you than your next best choice is late afternoon or early evening. This applies to both gardens and grass. In order to be sure you're getting enough water, rather than just surface water, it's best to measure the amount of water hitting your garden. Do this by placing a few small containers throughout your garden and watering until you have 1 inch of water in each container. Time this so that you know going forward how long you need to water to achieve the goal.
It's important to check your in-ground sprinkler as well as your hose bibs for leaks. If one area of the lawn looks particularly green, it's possible that you've got a leak in the pipe underground. All Star Plumbing and Restoration can assist with addressing leaks or replacing hose bibs. For most home gardeners the ideal balance of cost and water efficiency is achieved through the use of a drip system. They are fairly easy to install, not expensive, and very effective.
Fire Restoration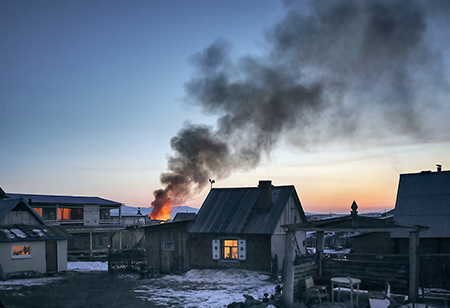 Fire season is upon us and as things dry out more every day, the risk continues to rise. If you experience the tragedy of a home fire make All Star Plumbing and Restoration your first call. Dealing with the aftermath of a fire requires someone with experience, and we've got it. For most homeowners a house fire is a once in a lifetime experience, and not something they know how to handle. It's likely one of the most stressful moments in your life so before you try to deal with insurance companies and home repairs on your own, let us help.
There's more to think about with a home fire then just the fire. The majority of the damage to your personal property will be caused by smoke and water. Our team will come in and help you assess what can be salvaged, and what needs to be scrapped. The first step will be a full-scale clean up job. We have the proper equipment, cleaning product and know-how to get the job done quickly and thoroughly. You can't begin to rebuild until the clean-up is completed. Ash from the fire is acidic and will quickly cause materials to deteriorate and cause discoloration of furniture, walls, ceilings and more. It must be removed as quickly as possible. High concentrations of ash can also cause breathing problems making the protective gear our team uses a necessity.
There are other hazards that many homeowners aren't aware of. The water and chemicals that are used to extinguish the fire can interact with common household cleaners and create toxic fumes. So use caution if you decide to start the clean-up on your own. Getting the smell of smoke out of your home can be especially tricky. All Star Plumbing and Restoration has specialized equipment designed to remove odors from deep in the cavities of your walls and purify the air. In addition, it's critically important that your home's HVAC system is thoroughly cleaned to prevent it from recirculating ash and soot throughout the vents and ducts in your home.
If, for some reason, you decide to begin the clean-up on your own be sure to wear a mask, gloves, thick-soled shoes and be constantly aware of how the fumes are impacting your body. You can vacuum loose soot with a shop vac once you're certain the embers have cooled, and you can begin to remove any standing water. This is a good time to salvage any personal items or valuables that may still be in the home. From this point it's likely that you'll need a professional to take over for the balance of the clean-up and the process of rebuilding. Contact All Star Plumbing and Restoration for any fire restoration needs.
Campfire Cooking Recipe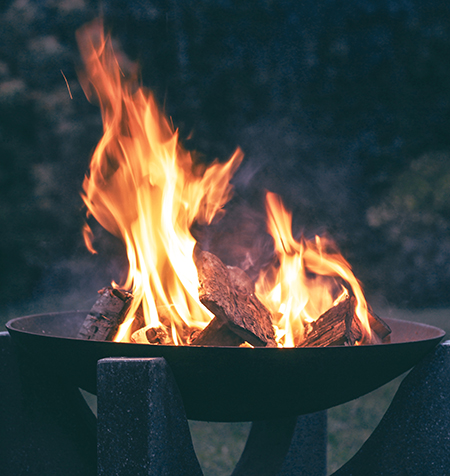 Many people are adding fire pits this summer and looking for ways to use them beyond just s'mores. This great option can be wrapped in foil and thrown over the fire, or just as easily cooked on your backyard grill. Either way this delicious seafood treat is sure to please.
Shrimp Foil Packets
Ingredients
1 1/2 lb EZ-peel shrimp
2 tsp paprika
1 tbsp celery seed
½ tsp black pepper
¼ tsp nutmeg
¼ tsp cinnamon
Pinch of cayenne
3 ears of corn shucked and cut into pieces
1 thinly sliced jalapeno
1 c. light beer
2 tbsp lemon juice
Combine all seasonings in a bowl, and toss with shrimp. Tear off a sheet of aluminum foil and place corn and jalapeno on top. Then add shrimp and fold up the edges to create a boat. Add 1/2 c of the beer and 1 tbsp. of lemon juice. Use another piece of foil to cover the top and crimp the edges to secure. Put the entire foil packet on the fire or grill and cook for about 15 minutes.
Past Plumbing Newsletters